Cargo operations at AIQ exceed pre-pandemic levels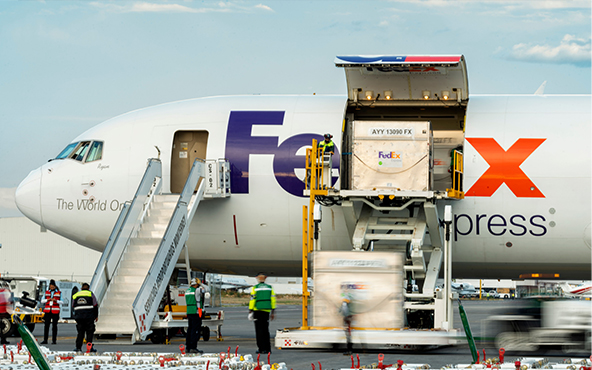 QUERETARO – Cargo operations at Queretaro International Airport (AIQ) continue to grow. From January to May 2022, it accumulated more than 30,181 tons mobilized, an increase of 20.7% compared to 25,009 tons a year ago.
Compared to 2019, before the COVID-19 pandemic, the increase is greater, registering an increase of 32.7%, since 22,739 tons were mobilized in the same period of said year, according to the Ministry of Infrastructure, Communications and Transportation (SICT).
From 2019 to 2022, in the reference period, only in 2020, when the effects of the sanitary contingency began, the airport reported a fall in the volume of cargo transported.
The weight mobilized from January to May of this year was mainly domestic cargo, which contributed 59% (17,812.1 tons) and with 41% (12,368.8 tons) international cargo.
With the accumulated cargo from January to May, Queretaro is in fourth place nationally in cargo volume, below Mexico City International Airport (224,768 tons), Guadalajara International Airport (73,036) and Monterrey International Airport (31,928).
Queretaro airport was the second with the highest domestic cargo movement in the country, accumulating 17,812 tons from January to May. In the first five months of the year, it experienced an annual increase of 10.2% in this segment.
AIQ was only below Mexico City Airport, which moved 39,723 tons, and above Guadalajara Airport, which was third with 16,496 tons.
However, although it improved its position in the movement of domestic cargo, in international shipments it was placed fifth, both in the accumulated from January to May and in the balance of the fifth month of 2022.
Source: El Economista