CATL seeks to install battery plant in Mexico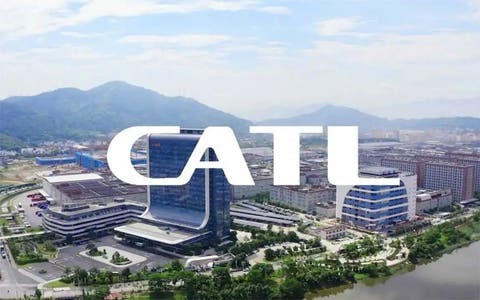 JUAREZ, CHIH – The world's largest electric car battery maker, China Contemporary Amperex Technology Co. (CATL), is considering two locations in Mexico to produce batteries for its customers Tesla and Ford Motor, according to Bloomberg and Automotive News.
CATL's arrival in Mexico has been mentioned for several years and has come closer with the arrival of other Chinese companies linked to electrification such as POSCO International in Coahuila and the nearshoring phenomenon that is attracting a large number of Asian companies to the country.
According to reports, the CATL plant in Mexico has Ciudad Juarez, Chihuahua as its first option and Saltillo, Coahuila as its second option.
The plant would have an investment of up to US$5 billion, which would make it the largest automotive investment in the country in 2022. The plant would have a capacity of 80 gigawatt/hour and is expected to be operational by the end of 2024.
However, a third option for the Chinese giant is to divide the investment into two smaller plants in Mexico and another in the United States.
If installed in Ciudad Juarez, the plant would be strategically positioned to supply its customer Tesla's gigafactory in Austin, Texas. CATL could decide to manufacture the battery cells in Mexico and then assemble the complete battery packs in Kentucky for distribution to Tesla and Ford.
If supplying Ford, the Mexico location would also provide great benefits to CATL, since the automaker assembles the successful Mustang Mach-E at its plant in Cuautitlán Izcalli, State of Mexico.
The political tensions between the United States and China also make Mexico an ideal option to land the full investment and add to the localization and regional content benefits required by the T-MEC.
CATL could also benefit from lower labor costs in Mexico versus its neighbors, and is under competitive pressures from LG Energy and Panasonic, who are looking to close the market gap with the Chinese company, which currently dominates 30% of the market.