Cemex and Sedena join together to face COVID-19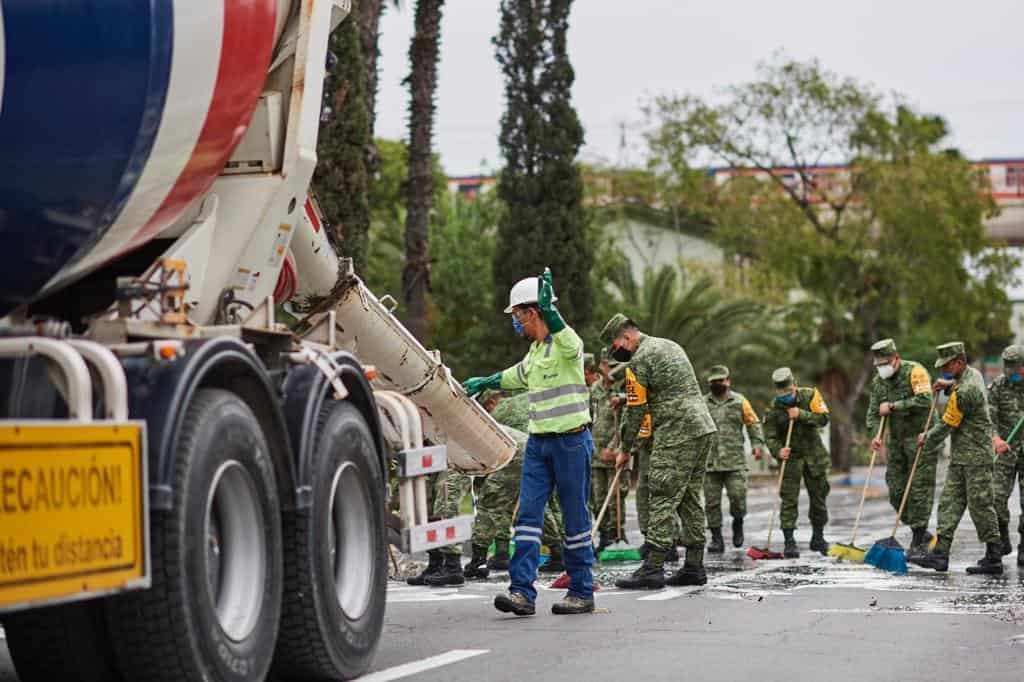 MONTERREY — Cemex, together with the Ministry of National Defense (Sedena) sanitized various areas of the Monterrey Regional Special Military Hospital, to prevent the spread of the coronavirus.
The Mexican cement company made a mixer available to speed up the disinfection process, in which six cubic meters of treated water and 20 liters of sanitizer were used with an active period of 72 hours to disinfect the areas.
"The intention is to continue sanitizing areas of hospitals, clinics and public spaces to wash mainly their entrances, accesses and pedestrian crossings, since these facilities do not have the capacity to carry out this activity on a massive scale," said Luz Elena Barragán, director of Responsible Business of Cemex México.
Source: El Financiero