CEO: Ford has no plans to change its investments in Mexico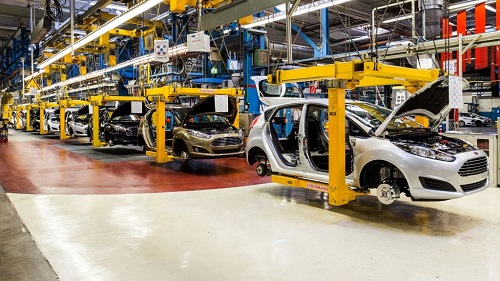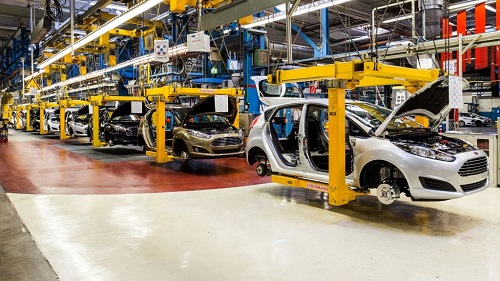 Trump administration's potential 35 percent tariff on vehicles imported from Mexico could have a "huge impact" on the U.S. economy, but the automaker has no plans to change its investments in Mexico, said Ford Motor Co. CEO Mark Fields at the Los Angeles Auto Show.
On the campaign trail, Trump frequently criticized Ford for deciding to move the production of small cars from the U.S. to Mexico, leading to a feud between the candidate and the automaker. Trump also has promised to bring manufacturing jobs back to the U.S. by imposing a 35% tariff on cars made in Mexico.
Fields, who delivered the keynote speech at the Los Angeles Auto Show, spoke about Donald Trump for the first time since the businessman was elected to become the next president.
"A tariff like that would be imposed on the entire auto sector, and that could have a huge impact on the U.S. economy," Fields said today following his keynote address at the Los Angeles auto show. "I continue to be convinced that the right policies will prevail. I think we all share the same objective, which is a healthy and vibrant U.S. economy."
Trump, in June 2015, threatened to impose a 35% tariff specifically for Ford in reaction to the automaker's decision to invest US$ 1.6 billion to build a new plant in Mexico and create 2,800 jobs and reiterated that threat in September on Fox News. Fields appeared on CNN in September to say no jobs would be lost in the U.S. as it moves production of the Ford Focus and C-Max hybrids to Mexico.
Most have interpreted Trump's tariff threat as aimed at the broader auto industry or on Mexico rather than specifically on Ford. Experts also say a punitive tariff imposed on a single country would violate the rules of the World Trade Organization, a global body of 164 countries the U.S. joined in 1995.
Fields said Ford sent Trump a congratulatory letter after he was elected.
MexicoNow
Related News
– Ford vows to work with next president after criticism of Mexico investments
– Ford confirms plan to move small car production from US to Mexico
– Ford vows zero job losses in the U.S. by shifting production to Mexico
– Auto workers Union confirms Ford Range and Ford Bronco production
– Ford to expand shutdown at Michigan plant for two more weeks