Chihuahua and the United States strengthen the border region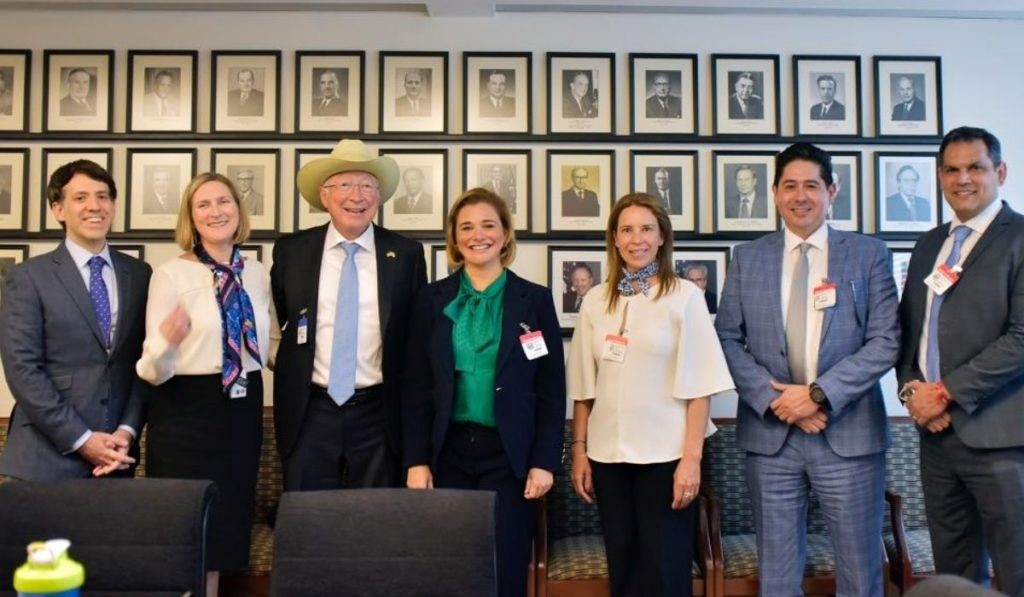 CHIHUAHUA, CHIH – In recent days, the Binational Infrastructure Taskforce was held, a historic meeting that aims to strengthen the infrastructure of the border bridges in the state of Chihuahua and the United States.
This first meeting was preceded by a visit to Ciudad Juarez by binational leaders together with the U.S. Ambassador to Mexico, Ken Salazar.
At this meeting, a commitment was made between U.S. and Mexican officials and diplomats to create joint plans for infrastructure, security and economic development along the border between Texas, New Mexico and Chihuahua.
The meeting was attended by the Ministry of Innovation and Economic Development of Chihuahua, the Congresswoman from El Paso Texas, Veronica Escobar, and the minister of Economic Development of the State of New Mexico, Alicia Keyes.
This collaborative meeting, comprised of three states and two nations, covers strategic sectors such as the environment, streamlining procedures, increasing the flow of tourists, modernizing operations, the use of technologies and renewable energies that allow for economic growth.
The objective is to develop an agenda that will consolidate investment opportunities, address together the issue of migration and dignify the border in a comprehensive manner to improve the quality of life of families living in this region.
"With enthusiasm and optimism, I can say that the short, medium and long term priority projects that were generated from this meeting will consolidate the most competitive binational region in the world," expressed the congresswoman from El Paso, Texas.
Among the commitments of the government of Chihuahua, derived from this meeting, is the delivery of a list of priorities for the region to begin work in coordination with federal authorities.
During the first weeks of April, the results of this meeting will be presented to the U.S. Ambassador to Mexico, who heads and directs this binational plan. It is expected that the projects considered will be a mechanism that will lead to new investments on both sides of the border.
"We seek to make the region a sustainable, livable and dignified place for all. New Mexico is committed to continue cooperating with the government of Chihuahua and the U.S. federal government to expand the potential of our borders," said Alicia Keyes, New Mexico minister of Economic Development.
The current international environment, along with the commitment and initiative of the U.S. Ambassador to Mexico, has allowed for close integration and collaboration with the government of Chihuahua. This has resulted in a consolidated and competitive region, with a modern, efficient and secure border that seeks to position itself at the international level.
Source: El Economista