Chihuahua could be a national leader in the aerospace industry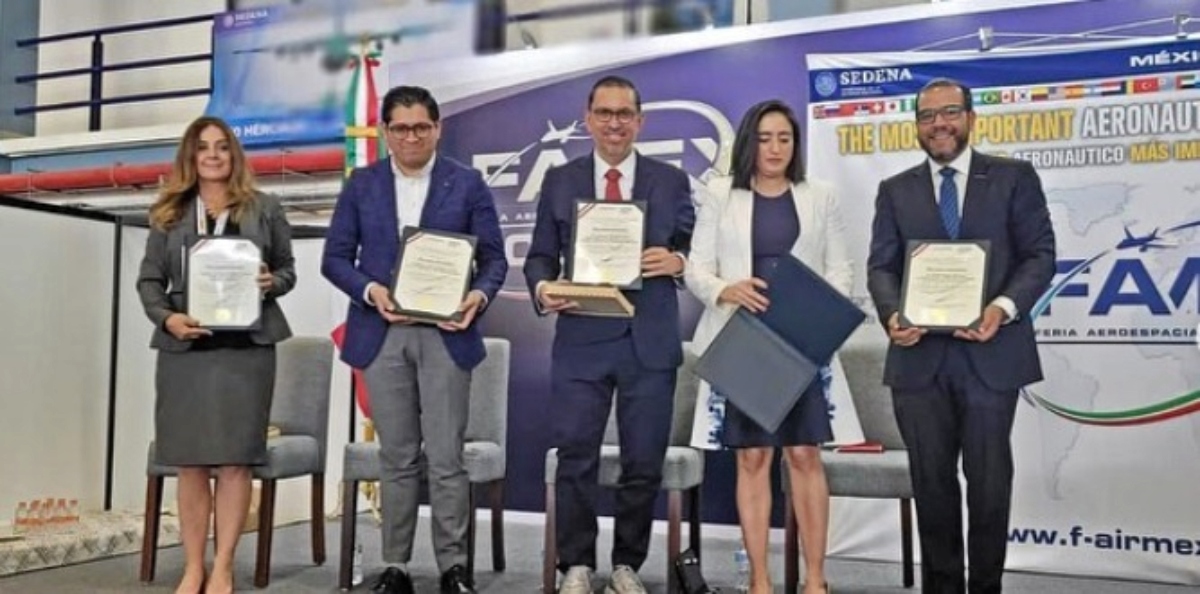 CHIHUAHUA – The government of Chihuahua, through Fernando Alba, Undersecretary of Mining, Industry and Energy, spoke of the state's strengths as a national leader in the aerospace industry and a destination for foreign investment for the global industry.
During his participation in the Foreign Investment Seminar of the Aerospace Fair Mexico (FAMEX) 2023, he explained that according to the Industrial Atlas of the United Nations Industrial Development Organization (UNIDO) and the national Ministry of Foreign Affairs, Chihuahua has the main aerospace corridor in Mexico.
He stated that the aerospace sector is a strategic area for the State that employs more than 17,000 people and has achieved annual exports of US$1.5 billion.
The official explained that in Mexico there are eight original equipment manufacturers (OEMs) in the aerospace industry, six of which are located in Chihuahua: Textron Aviation, BELL, Honeywell, EZ AIR- Embraer, Bombardier and Kaman Aerospace.
It also has more than 45 certified suppliers, such as Safran Aerosystem, Safran Electrical & Power, GKN, Dart, Metal Finishing, Tighitco, Arnprior Aerospace, Atlas Group, Nordam, Lisi Aerosapace, Chandler Industries, Soisa Aircraft interiors, Altaser, HT-MX, MAKINOVO, CBQ Technologies, and Meins Industries, among others.
Fernando Alba referred that supplier HT-MX became the first company in Latin America and Mexico to perform a hot isostatic pressing (HIPing) cycle for the aerospace industry.
"It serves to reduce the porosity of metals and increase the density of materials, crucial for 3D printed components. It subjects a component to elevated temperature and pressure with an isostatic gas in a high-pressure vessel," he explained.
For this purpose, it has NADCAP certification, a global cooperative accreditation program for aerospace engineering, defense and related industries.
The official affirmed that the state will continue to promote the state to other countries and their large companies in the aeronautical sector, since Chihuahua is consolidating as an investment and labor specialization pole.