Chihuahua EDC, the New Way to Promote the State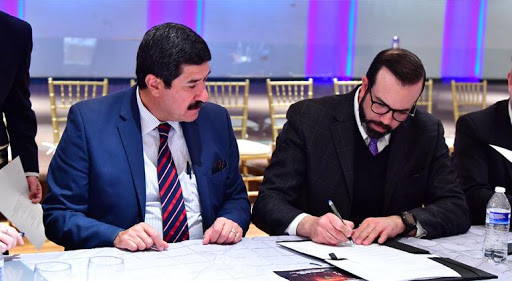 CHIHUAHUA – The Secretariat of Innovation and Economic Development (SIDE) and 26 founding partners legally formed the Chihuahua Economic Development Promoter, "Chihuahua EDC", to consolidate a strategic and systematized vision for attracting investments to Mexico and specially Chihuahua.
Chihuahua EDC will unify and enlarge the promotional activities and measures that are already being carried out, making it the vital organ of economic promotion in the state, as a way of replacing ProMexico. The president of Chihuahua EDC is Cesar Ochoa.
This new corporation was also supported by business organizations such as Economic Development of Ciudad Juárez, A.C. (DECJ), Economic Development of Chihuahua (Desec), as well as a group of entrepreneurs which includes industrial developers, shelter companies, builders and service providers. Also, the municipal, state and federal governments will be involved.
"Our main vocation is to be binational and consolidate Chihuahua as a main place to settle new investment," said Alejandra De la Vega, head of the SIDE. "Our goal is to increase Foreign Direct Investment. Last year, we surpassed the national average."
The FDI in Chihuahua for the third quarter of 2019 was US$117.8 million, and in the last five years, a total of 107 investments have been signed in the state.
De la Vega Arizpe said this new strategy would boost the investment in Chihuahua.