Chihuahua lost 11,889 jobs in December 2020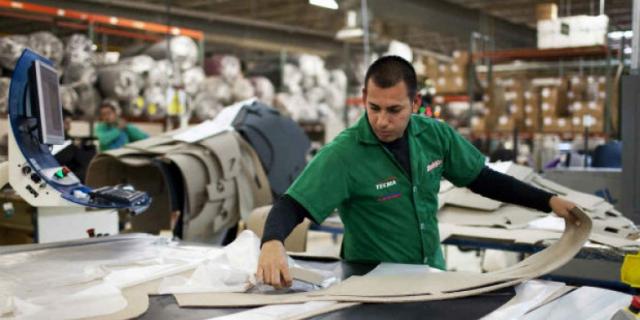 CHIHUAHUA — Chuhuahua's private sector lost 11,889 jobs during December of last year compared to November, going from 915,483 to 903,594 permanent and temorary, according to IMSS figures.
The loss of employment was 8,869 permanent jobs, going from 831,974 to 823,105, while the loss of temporary urban rural jobs was of 3,020 jobs, since they went from 83,509 to 80,489.
However, the loss of employment in the entity during the last month of 2020 had a positive balance, with a net gain of 10,695 jobs, going from 892,899 insured workers in December 2019 to 903,594 at the end of last year.
In other words, there was a percentage growth of 1.1% in the annual generation of employment in the entity.
Regarding permanent positions, in December 2019 there were 917,008 and that same month of 2020 closed with 823,105, so there was a net gain of 6,097 employment contracts.
In the case of temporary jobs, the figure went from 75,891 in December 2019 to 80,489 last year, resulting in a gain of 4,598 jobs.
According to IMSS data, on December 31 there was a net loss of 647,710 jobs throughout the country compared to that same month in 2019, going from 20.4 million formal workers to 19.7 million, a decrease at an annual rate of -3.2%.
On the 19.7 million workers, 86% are permanent and the remaining 14% temporary throughout Mexico, figures that have remained constant in recent years.
The IMSS indicated that last December there was a monthly drop of 277,820 places, equivalent to -1.45%.
This decrease is less than the average rate reported in past years since the record was registered, which was -1.8% and is better than that reported in the last five years in the same month.
He reported that the sectors with annual growth in jobs are agriculture with 1.4%, social and community services with 0.4%, and electricity with 0.3%.
Finally, he specified that, by state, Baja California, Tabasco and Chihuahua reported a positive variation in the re-generation of employment in 2020 compared to the previous year.
Source: Diario.mx