Chihuahua seeks U.S. investment in the aerospace industry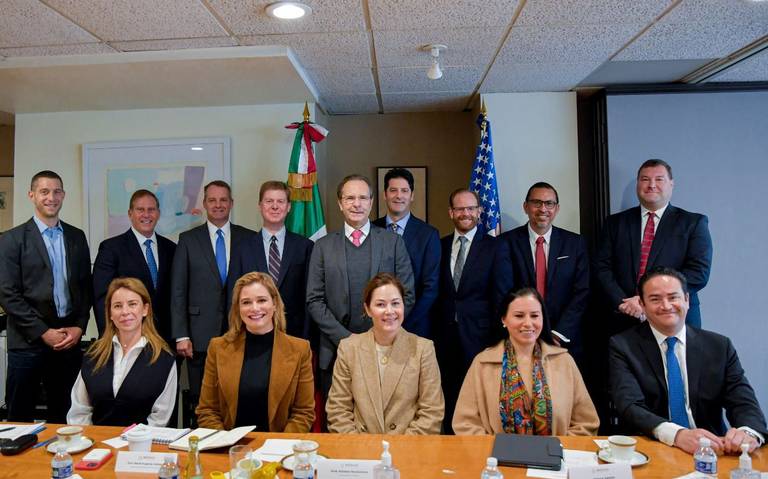 CHIHUAHUA – Governor María Eugenia Campos met with representatives of the U.S. aerospace industry in order to attract investment to the state of Chihuahua.
During the meeting, the Chief Executive presented to the businessmen the areas of opportunity offered by the state of Chihuahua for investors in this area.
Campos Galván was accompanied by Mexico's ambassador to the United States, Esteban Moctezuma, who also described Chihuahua as a land of opportunities that offers many benefits for any type of investment.
"Chihuahua is a land of hardworking and resilient people, which is why we achieve high levels of productivity and competitiveness in high-value and more complex sectors, through the development of talent, based on the teaching of knowledge and skills that are required to face the present and the future of work," said the Chihuahua governor.
She highlighted that this state has been quite privileged in terms of geography, which has turned the state into the one that exports the most to the United States, with more than US$58 billion a year.
Likewise, the Governor informed that the state of Chihuahua is number three nationally in the manufacturing and export services industry, with 490 companies dedicated to this sector.
Campos Galván also reported that 98 percent of the engineers and technicians in the region's industry are local, 6,000 engineering graduates per year and 20,000 technicians in skilled trades, which makes the state a very attractive place for foreign investment.
Some of the participants in this meeting represent international companies such as Boeing, Honeywell, GE Aviation, AIR BUS AMERICAS, Bombardier, Safran USA, Aerospace Industries Association (AIA) and General Aviation Manufacturers Association (GAMA).