Chihuahua stands out at the Mexico Aerospace Nearshoring Summit 2023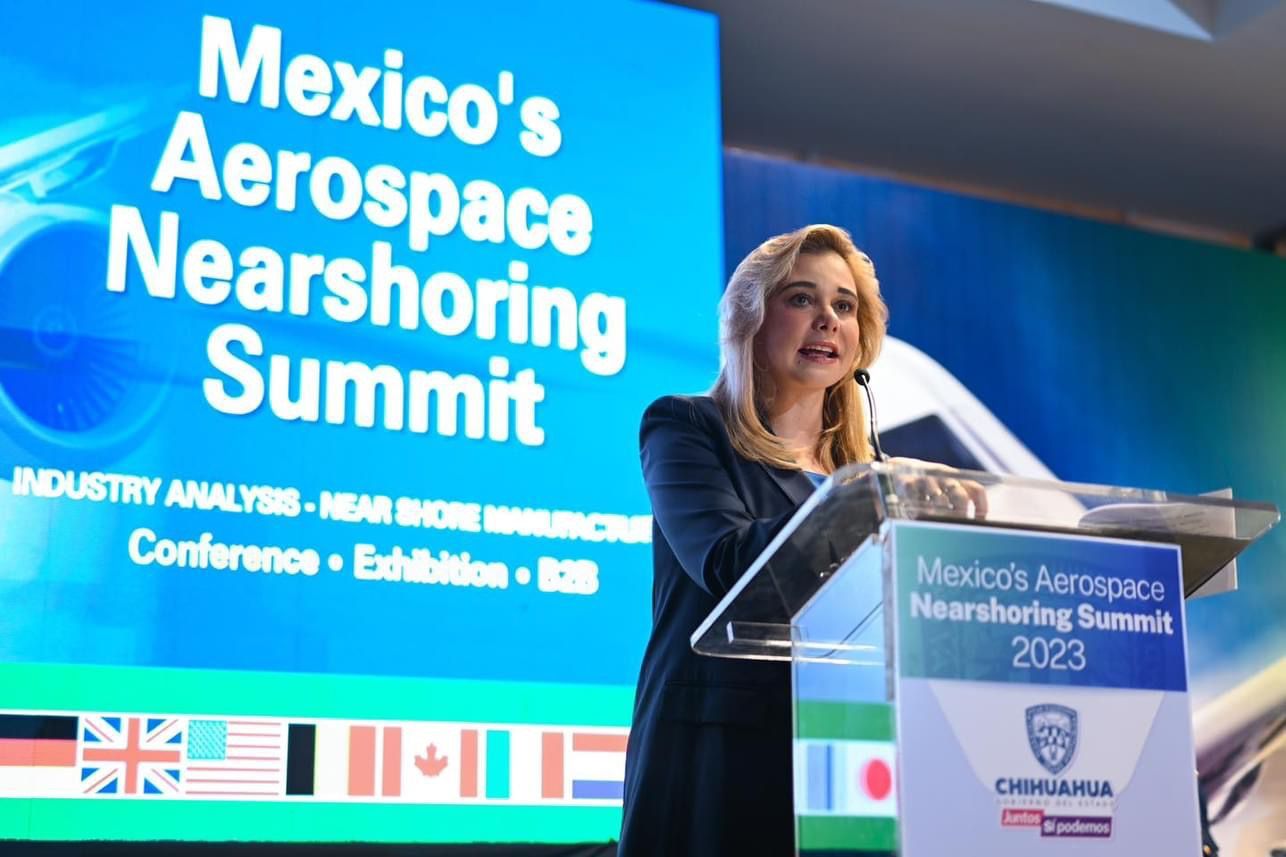 CHIHUAHUA - The Mexico Aerospace Nearshoring Summit 2023 concluded successfully, consolidating this region of the country as an outstanding epicenter of the aerospace industry.
In the last decade, Chihuahua has attracted 39 new manufacturing operations and two research and development centers in the aerospace sector. These efforts have helped make the state a major player in Mexico's aerospace industry.
A highly skilled and stable workforce, solid infrastructure and a well-established aerospace cluster are key factors that have driven this success.
According to event organizers, currently, the aerospace industry in the country represents 30 percent of national employment, with more than 20,000 employees and a significant growth potential in the coming years.
During the event, the contributions of leading companies such as Textron Aviation, which has 8 manufacturing plants in Chihuahua, making it one of the largest aerospace manufacturing operations in Mexico, were highlighted.
Bell Helicopter, part of Textron, plans to expand its presence in Chihuahua, creating additional jobs in the manufacture of structural assemblies and helicopter cabins.
Honeywell Aerospace also plays an important role in the state, with two manufacturing operations and the title of largest machining center in Latin America.
European companies, such as the Safran Group, have found a home in Chihuahua, where they operate 8 facilities producing a variety of aerospace components.
In addition, during 2023, 31 new investments and expansions of manufacturing plants in various sectors were finalized in Chihuahua, demonstrating the confidence of companies in the region. Foreign Direct Investment in the first half of 2023 reached 1,92.4 million dollars.
Mexico Now's marketing director, Sergio Ornelas del Bosque, welcomed the event to be held in Chihuahua, a state that has always been a faithful promoter of the aerospace industry.
The event also highlighted the importance of the highly skilled workforce and higher education in Chihuahua, with an impressive number of engineers and technicians graduating each year.