Chihuahua will adjust its aerospace production lines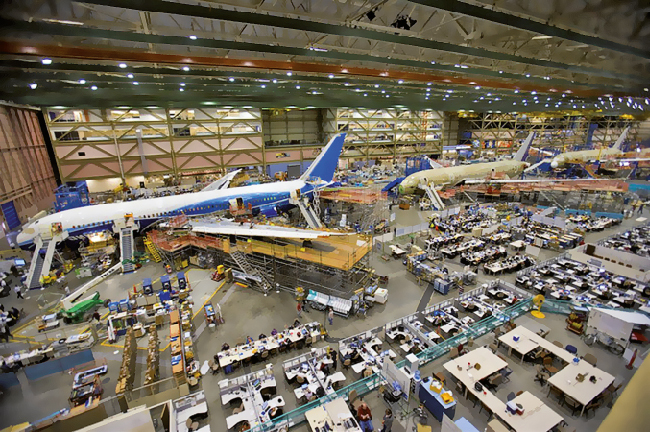 CHIHUAHUA – The aerospace industry could have a growth of 7%, 50% less than what was registered during the last 15 years, estimated Felipe Sandoval, president of the Mexican Federation of Aerospace Industry (FEMIA).
He noted that even if airlines have stopped their flights or reduced their frequencies, aircraft manufacturers have not stopped, although they have reduced their demand for inputs.
He informed that unfortunately there were job losses in the aerospace sector, especially among first level suppliers, because they are the most affected, but from the second level down it was not like that.
He said that among first level suppliers, in which Chihuahua stands out, there will be an adjustment in their operations that will last a year or year and a half, but second level suppliers will have an area of opportunity to grow.
In Chihuahua, first class industries prevail and manufacture everything from engines, landing gear, electrical systems, evacuation units and all the components that go into an airplane.
He stressed that the capital city is number one with a concentration of OEMS and Tier 1 suppliers.
The president of FEMIA highlighted the fact that, although this year the industry won't reach the average growth of 15% that it had annually, it will be positive and will reach at least half of that.
Felipe Sandoval said that globally the entire supply chain could register a drop of 30% in demand, although in Mexico it would not affect much since there is only an integration of 3%.
This could be a good opportunity for Mexico to expand its production and business in the second level suppliers downwards.
"The industry continues to be a great area of opportunity for Mexico's productive chain," he stressed.
He reported that despite the global economic crisis, aircraft production did not stop for a long time, only for a few weeks where Airbus was suspended in Europe and Boeing in the United States, but both restarted operations about a month ago.
Finally he pointed out that it can be said that aircraft construction operations have not stopped, and there is a plan to build ships for the next 15 years for these companies, which are customers of the aerospace factories in Chihuahua and Mexico.
Source: El Diario de Chihuahua