Chinese solar module manufacturer Risen Energy builds US$200-million PV plant in Durango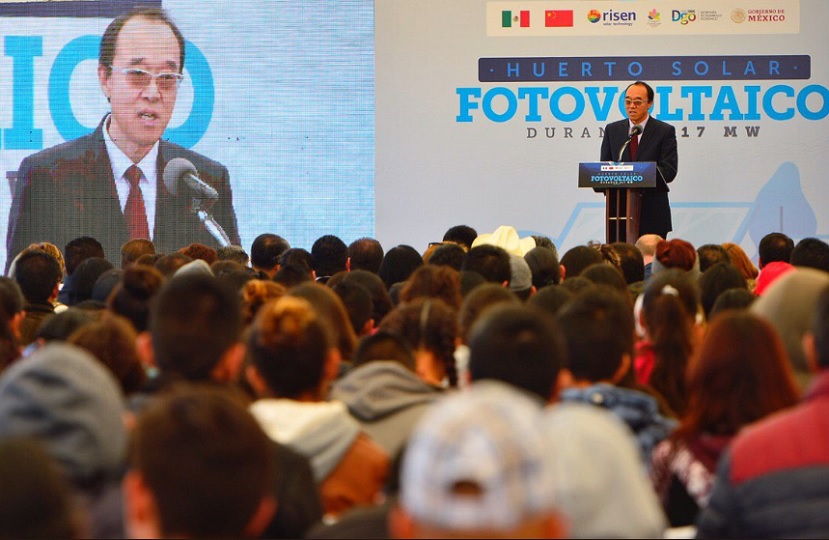 Earlier this year, Risen Energy Co., Ltd. broke ground at the municipality of Canatlán, Durango in Northern Mexico, to build a 117MW photovoltaic plant, marking the Chinese solar panel manufacturer's formal entry into the build-out phase. 
With a total installed capacity of 117MW, the facility is expected to supply 269,068 MWh of green electricity to Mexico annually, enough power to feed the needs of 77,054 households. 
According to Durango state officials, a US$200-million investment has been allocated to the facility while 600 temporary job positions will be created in the construction phase, when 357,733 solar panels will be installed 
Risen Energy will operate both as PV module supplier and Engineering, Procurement and Construction contractor for the project. The company claims it will provide its most advanced modules equipped with high output rate, high power generation rate and high temperature resistance, assuring that the facility can effectively adapt to the area's complex and changeable climatic environment.
In recent years, Mexico's clean energy market has developed rapidly, and, with its broad prospects, the region has become an attractive investment target for both domestic and foreign investors.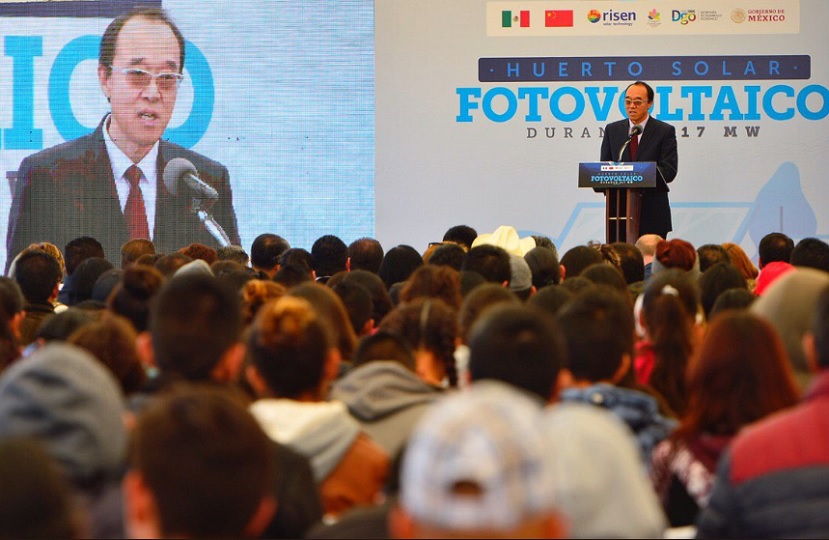 Driven by favorable policies, Risen Energy has built an established presence in the market. Among the projects that Risen is involved in, an earlier 300 MW planned facility in Durango has already entered the first stage of construction. 
Once fully completed, the facility will be the single-unit PV power station with the highest installed capacity in Latin America.
The ceremony was attended by Durango state governor Jose Rosas Aispuro Torres, Canatlan Mayor Dora Elena Gonzalez Tremillo and Risen Energy president Wang Hong, among diplomats and other business and government leaders. 
"This is the first Chinese company in the solar energy sector that invests in our state. We hope it opens the door for more Chinese and Asian firms to consider doing business in Durango," said Aispuro Torres.
"Our company is steadily advancing its expansion in Mexico. Through this collaboration with several other companies, Risen Energy will actively learn from its partners and constantly enhance its own strengths, in a move to bring high-quality, sustainable and renewable energy to Mexico, Latin America and the world, creating a healthy and sustainable new ecosystem," commented Wang Hong.
MexicoNow
Related
– Canadian Solar's first photovoltaic plant in Mexico is now fully operational
– Mexico's solar power installed capacity reaches 3,000 MW with investments of US$6.3-billion worth
– Acciona Energía completes in Sonora its largest solar plant built to date