CIQA develops fire retardant plastics with automotive application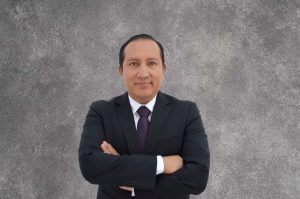 MEXICO — In order to develop safer and more environmentally friendly materials, and offer a solution to the complex flammability problem of plastics, the Center for Research in Applied Chemistry (CIQA) (Mexico) developed a flame-resistant plastic nanocomposite that can be used by the automotive industry.
Although auto parts designed with plastics have contributed to reducing fuel consumption and vehicle weight, these materials are highly flammable and produce a large mixture of toxic gases that, at the time of an accident, can cause the death of the occupants of the car.
The CIQA project, which lasted between three and four years, consisted of achieving the efficiency of these materials by incorporating flame retardants, coatings with less combustible layers and optimizing the design of the products, among others.
Edgar Cabrera, CIQA polymer researcher, mentions that if a material did not have flame retardant it would release 100% of the heat generated, but having it, of that 100%, only 20 or 30% of the heat is expelled when the material starts combustion , in addition to self-extinguishing, while the burn rate can be reduced up to 50%.
The next stage CIQA is working on, according to the Cabrera, is to look for flame retardants, but as substances that come from organic sources such as plants and their residues.
Source: Noticias de la ciencia