Citic Dicastal inaugurates its wheel rim plant in Ramos Arizpe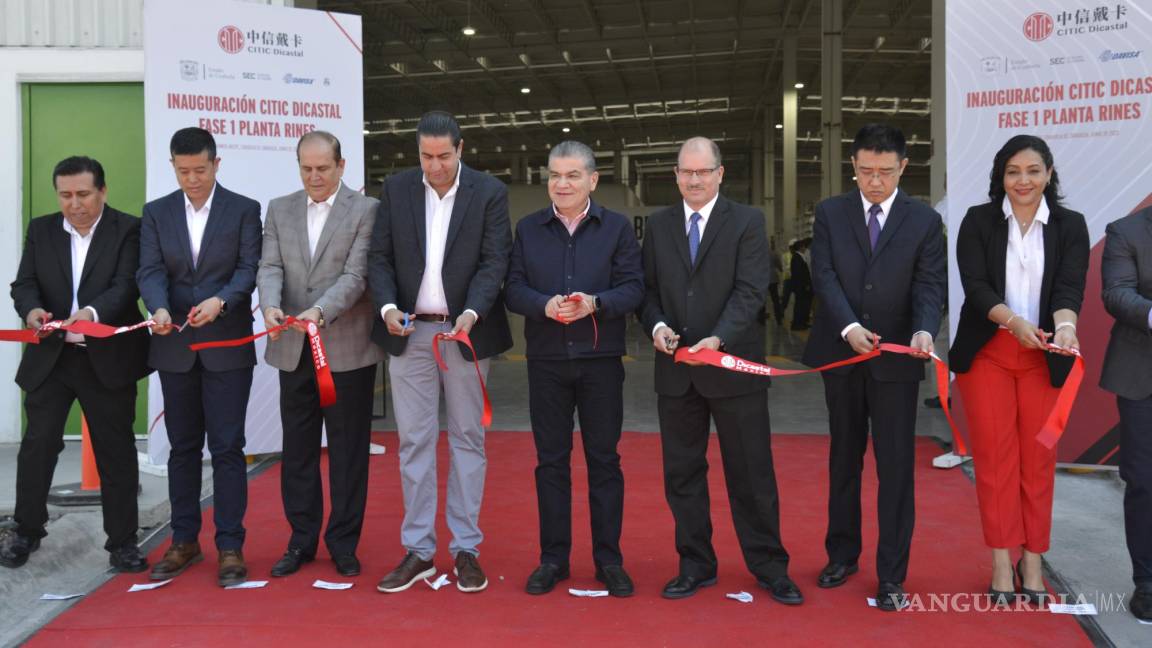 COAHUILA - With an investment of US$100 million and the creation of 1,200 jobs, the Chinese company Citic Dicastal inaugurated its first aluminum rim plant in Coahuila.
During the inauguration ceremony at the Santa María Industrial Park, Jorge Cabello, general manager of the company, announced that they are in the process of working on a second investment in components.
For the time being, he said that they are the number one rim supplier worldwide, since 90 to 95% of the vehicles use the company's products.
He pointed out that in August 2021 a Chinese delegation visited the country and specifically 60 locations in eight states, but decided on Coahuila due to its people, services and geographic location.
In 2022 the construction and assembly of the equipment was completed, so the plant has already been in operation for months.
Currently the foundry and machining areas have a 24/7 operation and the painting area is in the process of going to three shifts, with the goal of reaching the maximum production capacity of 3 million wheels per year by the end of the year. It is a plant designed to export, since only 20% will be sold in Mexico.
"To date we have invested US$100 million, this is a very ambitious project that will take us to other plants for an investment of more than US$500 million", Cabello assured.