CLAUT and the UDEM sign agreement to promote the automotive industry of Nuevo León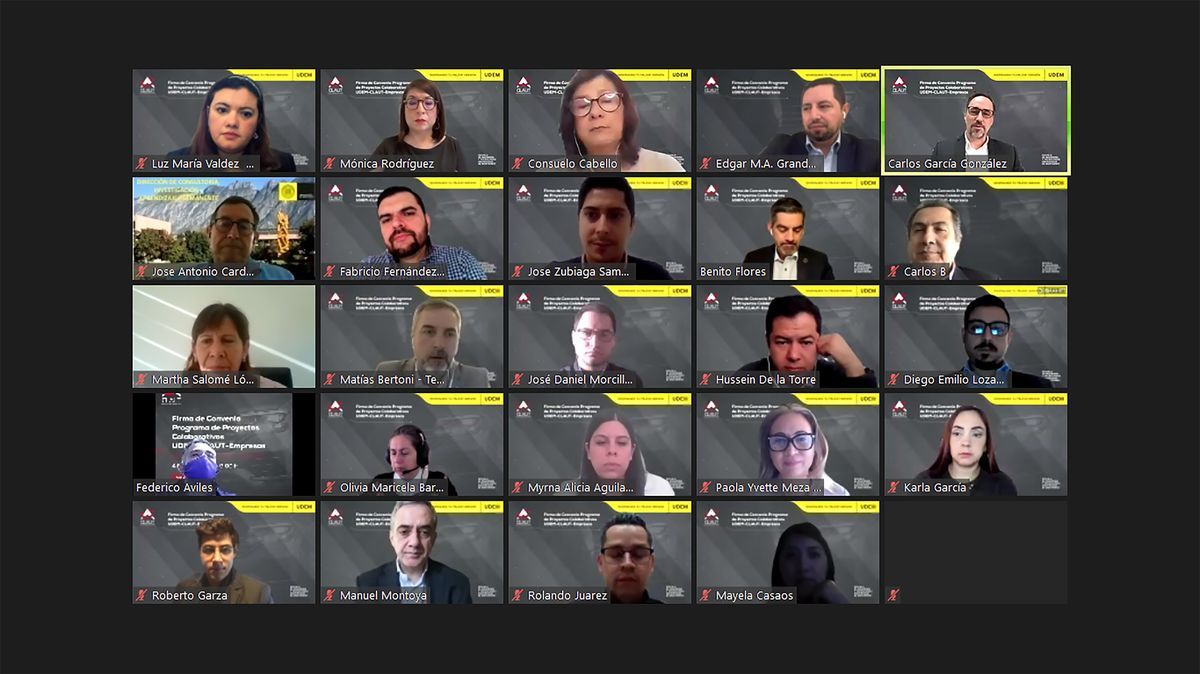 NUEVO LEÓN – The Automotive Cluster of Nuevo León (CLAUT) and the University of Monterrey (UDEM) signed an agreement for students of the institution to collaborate with companies affiliated to the cluster to promote the automotive industry in the state.
With the participation of Carlos García González, vice-rector for Higher Education of the University of Monterrey (UDEM); Carlos Basurto Meza, vice-rector for Linking, Effectiveness and Academic Services at UDEM; and Dr. Manuel Montoya, general director of the Automotive Cluster of Nuevo León, the institutions signed an agreement that will benefit students to create innovative solutions and cutting-edge research in the state's automotive industry.
This alliance named UDEM-CLAUT-Companies Collaborative Projects Program is aimed at students of the UDEM School of Engineering and Technologies to develop research, consulting, technological development and design innovation projects.
"We are formalizing a collaboration that exists between professors and students of Engineering of the UDEM, the Automotive Cluster and the affiliated companies. We have already done actions of this type for years, but we decided to mark it in a formal and legal environment, where each of the actors really knows their part and can maximize it. The main purpose of this initiative is to increase the competitiveness of our companies and the impact that Nuevo León has on the automotive industry in Mexico and in the world," said José Benito Flores Juárez, director of the School of Engineering and Technologies of the UDEM.
The project has the purpose of boosting the productivity and competitiveness of the automotive sector through this agreement, and offering CLAUT companies the benefit of linking with the UDEM educational institution, through its students and expert teachers who will guide projects and their development.
"On behalf of the Automotive Cluster, what is happening today is part of our strategic planning, in which we clearly saw that if we wanted to move the industry to the next level, we need to collaborate with academia. How to bring the world of industry and the world of knowledge to collaborate proactively and effectively? I believe that this alliance is the materialization of this," said Dr. Manuel Montoya during his message.