CMI Group inaugurates factory in Guaymas, Sonora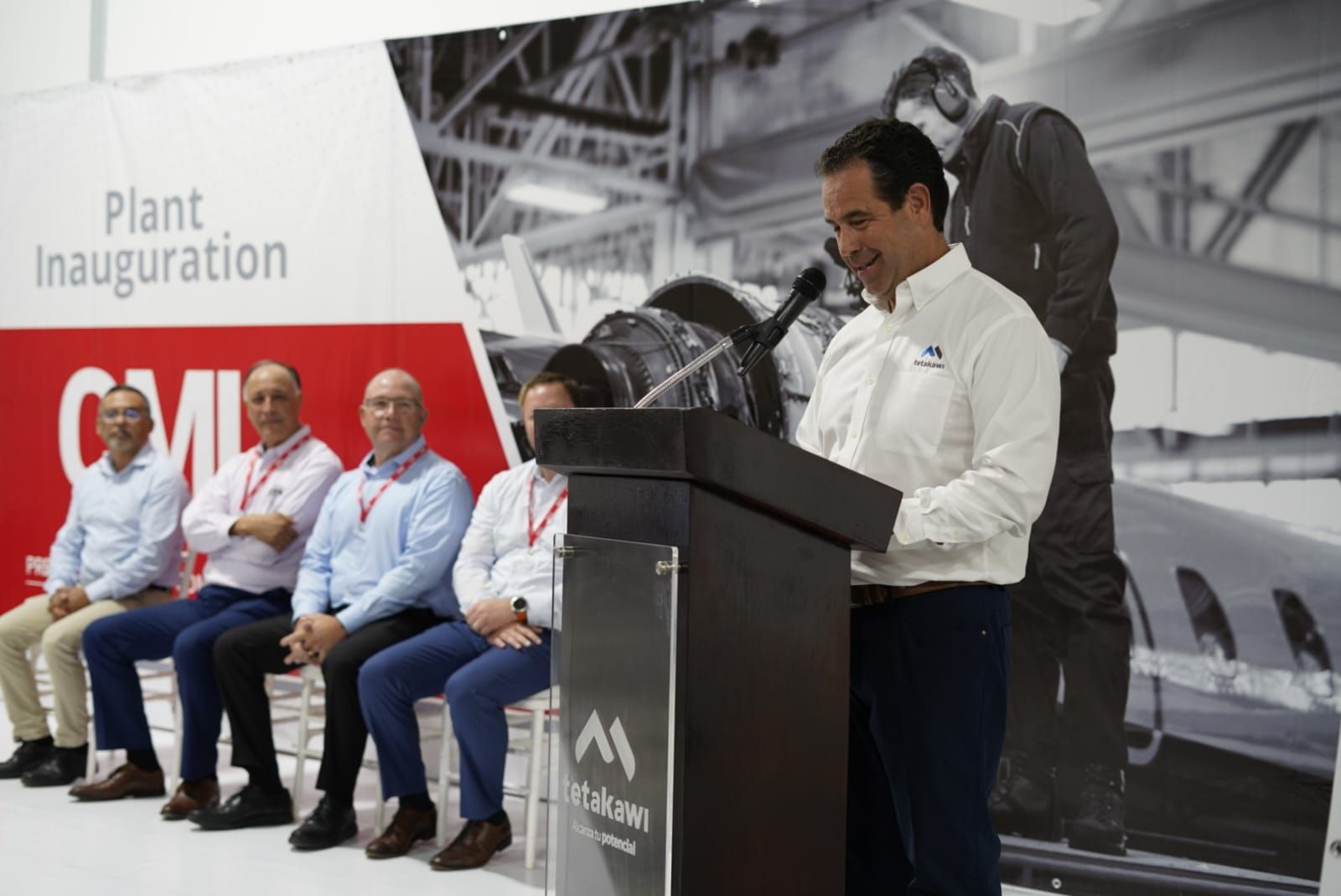 GUAYMAS, SON –Tetakawi, the leading provider of shelter services for foreign manufacturers in Mexico, is pleased to welcome CMI Group Aerospace and Defense to the Roca Fuerte Manufacturing Community in Guaymas, Sonora, Mexico.
Since 1972, Phoenix, Ariz.-based CMI Group has delivered quality machined and assembled components to the aerospace and commercial industries. The company serves global aerospace brands with the production of thousands of part types and an emphasis on solid customer relationships.
"Our mission is to meet today's complex challenges head-on by providing the highest quality products and services to our customers while maintaining a competitive, profitable, and growth-oriented posture. We believe that expanding into Guaymas perfectly positions CMI to do just this," says Mark McFeely, CEO of CMI.
This expansion brings CMI's capabilities to the center of one of Mexico's most robust aerospace manufacturing clusters. CMI expects to hire 70 employees in Guaymas, Sonora – including CNC operators, inspectors, engineers, and technicians – with plans to grow to 200 employees by 2024.
"We chose to expand into Mexico because our aggressive growth plans require us to access a young, skilled, and productive workforce. We explored various locations in Mexico, such as Monterrey, Queretaro, and other places along the border. Still, we ultimately chose Guaymas because it has the most stable workforce," says Marco Hernandez, COO of CMI. "We partnered with Tetakawi on this project due to their responsiveness, comprehensive service offering, and a strong history of helping aerospace companies expand into Mexico."
The new 43,500-square-foot facility features wide-ranging CNC machining capabilities, with in-house 3- and 4-axis mills, Swiss lathes, and 2- and 3-plus-axis CNC lathes. The company is also expanding its super-precision grinding, deburring, honing, lapping, and assembly capabilities. As the new facility ramps up operation, CMI plans to launch a technical center dedicated to developing innovative new methods for serving its aerospace customers.
"I am pleased that CMI partnered with Tetakawi to expand into Guaymas. I am confident that they will become one of Mexico's next aerospace success stories," says Luis Felipe Seldner, President of Tetakawi. "We look forward to building a strong relationship with CMI and delivering services that allow them to grow and reach their potential in Mexico."
CMI Group provides machined component parts and small assembled components to the aerospace, military, and commercial industries.
CMI partners with both customers and vendors through long-term contracts that prioritize working together as a team. That same principle is applied internally, as CMI believes in building a safe and friendly team-first work environment for its members.
For more information, visit https://cassmac.com/
Source: Tetakawi