CMIC Zacatecas, appoints its new president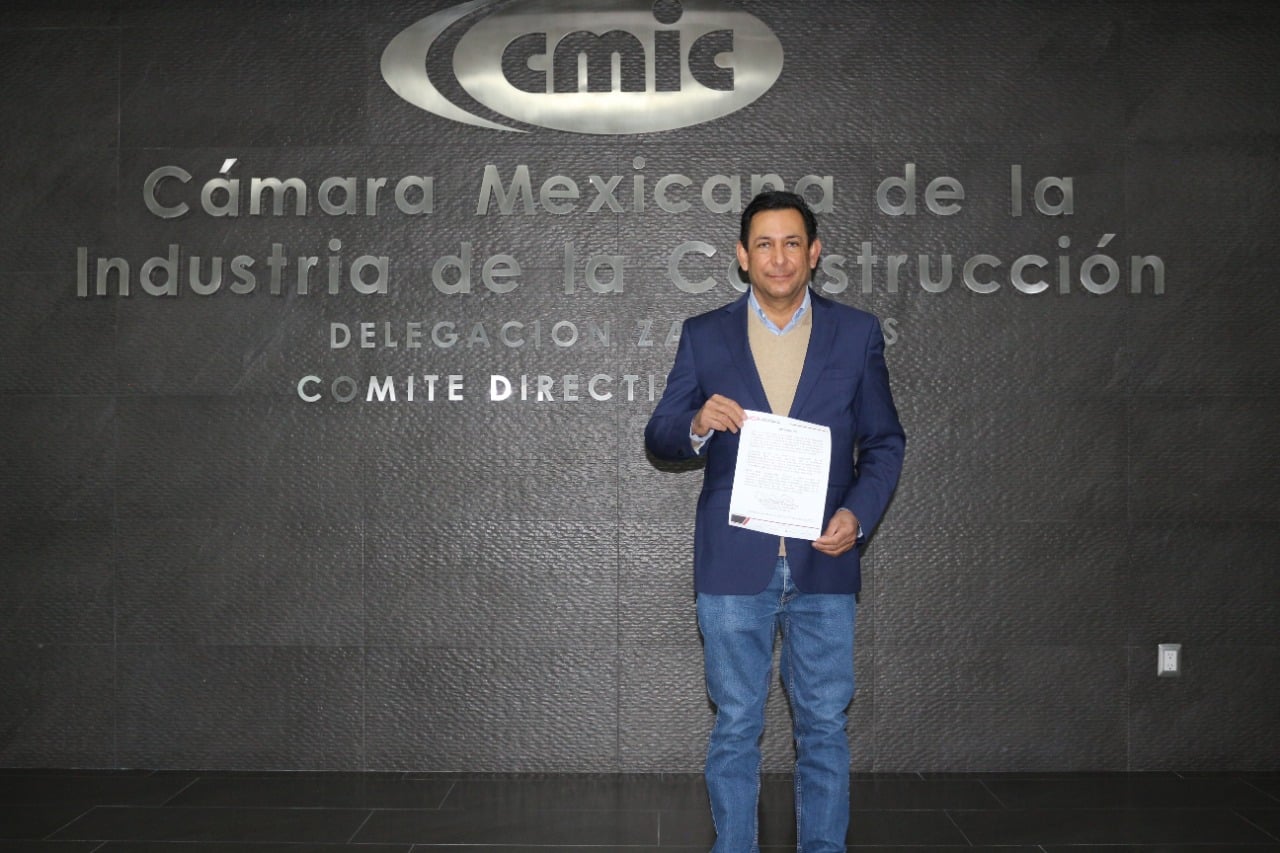 ZACATECAS – The Mexican Chamber of the Construction Industry (CMIC) Zacatecas Branch held its 2022 Delegation Assembly, where the new president of the organization was elected for the 2022-2024 period. This marks the end of Roberto Pascual Gonzalez Ramirez's term of office.
The majority of the votes (185) were in favor of Engineer Jorge Alberto de la Peña Diaz, who won against Luis Marcelo Delgado Ayala, who previously served as treasurer of the chamber.
Alberto de la Peña has years of experience in the construction industry. He is founder and director of the company Constructora Iberica S.A. de C.V., which is dedicated to the construction of urbanization works, such as roads, bridges and the like.
Thus, Mr. de la Peña becomes the new president of the Steering Committee for the next two years. After being appointed to his new position, he stated that 2022 will be a good year after the budget increase for the sector.
During his administration, he hopes to be able to establish lines of work together with the officials, in order to carry out the corresponding and necessary works in the state. It is worth mentioning that the current state government administration has mentioned construction as a sector that will drive the axes for economic development.
Another of the functions that he will perform once his administration is in office will be to verify and make transparent the financial statements for 2021. This is due to the fact that the affiliates of the organization rejected the approval of these statements, with a total of 230 votes.
Source: Lider Empresarial