Coahuila, excellent place for meeting tourism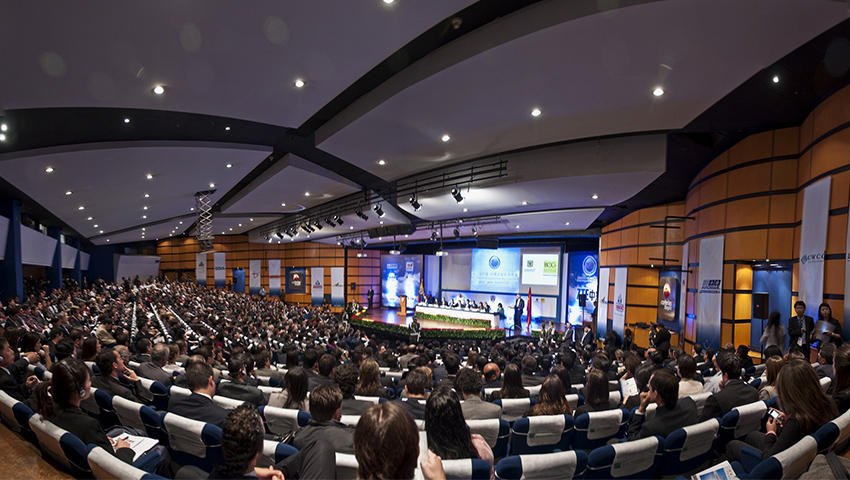 COAHUILA – With the support of governor Miguel Ángel Riquelme Solís, Coahuila has consolidated itself as a destination full of strengths and leadership in education, foreign investment and productivity in the manufacturing and automotive industries.
Azucena Ramos Ramos, minister of Tourism and Development of Magical Towns of Coahuila, said that the state, being a competitive destination in the tourism, industrial and commercial areas, makes it an excellent option for business and meeting tourism
"Coahuila is one of the most important producers of liquid steel, refined silver, coal and other minerals. The state also produces 12% of Mexico's energy and is one of the most important producers of livestock, milk and dairy products in America, and has also positioned itself through the beer industry, which is one of the most productive in the world," she detailed.
Ramos Ramos added that all this economic and industrial activity positions the state on the national and international tourism map as a center of great business movement, so in coordination with the private sector will continue to work on strengthening and promoting the advantages and benefits to attract more business meetings to Coahuila, which leave a significant economic spillover.
Among the advantages, recently, Coahuila has the Torreon Convention Center (CCT), which recently completed its first year of opening, in which nearly 100 events were held and received 50,000 people, an example of the strength of business tourism in Coahuila.
For next year, this complex has an important agenda so that once the reactivation in that sector begins it will continue to be an anchor of the economy in La Laguna, so there is a special attention in the service offered with the highest quality reports.
Ramos Ramos stressed that the segment of meetings tourism represents 1.5% of the Gross National Product, generates more than one million jobs and occupies more than 29 million quarter-nights per year, so it is of great importance for the state to promote it.
One of the most recent actions was to promote the arrival of a new air route through the company Volaris, which offers three flights between Torreon and Mexico City, which promotes tourism and commercial activity of La Laguna and the state.
"In Coahuila most of the tourists that arrive are for business reasons, due to the industrial branches that the entity has, this is how we have what is necessary to strengthen the segment and continue to position ourselves as a safe, reliable and with the capacity to host major events, "he said.
Source: El Heraldo de Saltillo