Construction sector in Tamaulipas registers losses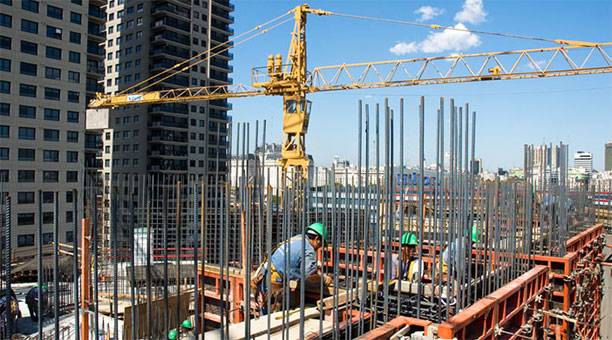 TAMAULIPAS – Formal jobs in Tamaulipas' construction sector registered a 3.5% decrease during the first semester of 2020 compared to the same period of 2019, which means that almost 1,600 job sources produced by the industry were lost during January and June of this year.
The report of the Center for Economic Studies of the Construction Sector of the CMIC presents that this data was recorded as an effect of the health emergency caused by the COVID-19, where this activity was considered as non-essential and had to stop works in both public and private projects.
"Therefore, at the end of this fiscal year there were 44,016 workers throughout the entity, when a year earlier there were an average of 45,615, both permanent and temporary, and all of them affiliated with the Mexican Social Security Institute (IMSS)," says the head of the state delegation, Roberto Salinas Ferrer.
In the most recent balance made by the Mexican Chamber of the Construction Industry, the state ranks in the 12th place in terms of personnel registered with the IMSS. This statistic is part of the 1.5 million people involved in the construction industry who were discharged from the agency, a decrease of 8.5%.
On the other hand, personnel occupied by nearly 400 companies affiliated to said chamber, also within the same period, in Tamaulipas reported 19,843 elements participating in some project, although the variation, compared to 2019, is a drop of 27.1%.
Despite this, it ranks the 7th largest in the nation in terms of active workers, only below Nuevo Leon, Mexico City, Jalisco, Veracruz. Guanajuato and Sonora.
According to information from Social Security and supported by the National Workers' Housing Fund Institute, there was a recovery in construction jobs in July in the border area with the United States, which includes Tamaulipas.
Source: Milenio