Continental acquires antennas manufacturer Kathrein Automotive, including a plant in Tlaxcala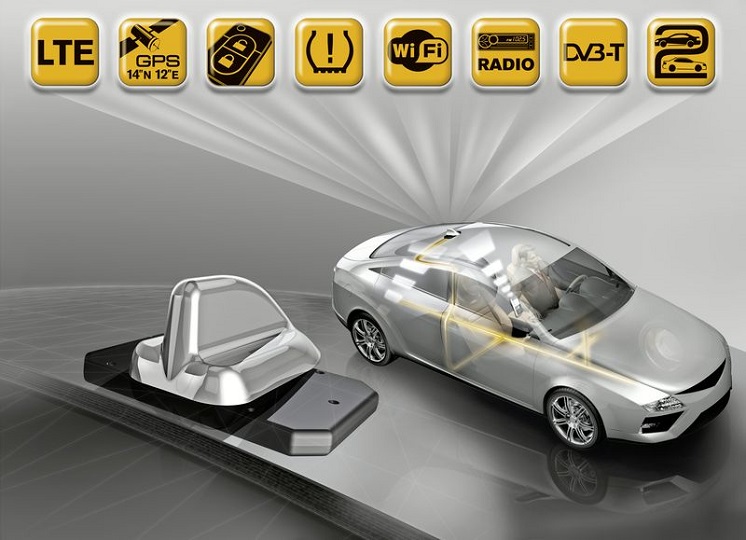 Warning
: foreach() argument must be of type array|object, bool given in
/home/mexiconow/public_html/sites/mexiconow/wp-content/themes/mexiconowwpnew/single.php
on line
253
German manufacturer Continental announced it has reached an agreement to acquire Kathrein Automotive GmbH, a subsidiary of Kathrein SE and one of the leading specialists and manufacturers of vehicle antennas. Following antitrust approval, Kathrein Automotive and its entire workforce are expected to become part of Continental in the first quarter of 2019. 
Kathrein Automotive has over 1,000 employees in a total of eight locations in Brazil, China, Germany, Mexico, Portugal, and the United States. The two parties have agreed not to disclose the purchase price.
"There would be no connectivity without antennas. High-performance intelligent antennas are the key technology for holistic vehicle connectivity. We are therefore glad to enhance our cooperation with our new colleagues from Kathrein Automotive and to continue to develop solutions for intelligent mobility together," said Helmut Matschi, member of the Executive Board at Continental and head of the Interior division.
From remote access keys, to navigation, to telematics, there are a vast number of interfaces for wireless communication both in vehicles and beyond. Thus, today's vehicles are already equipped with 20 antennas and counting. 
Advancing holistic vehicle connectivity and new communication technologies, such as 5G, will further increase demand for high-performance intelligent antenna solutions. Analysis firm Radiant Insights estimates an average annual market growth of approximately 6.5% for vehicle antennas up to 2022.
With the acquisition of Kathrein Automotive, Continental is thus not only expanding its own product portfolio, gaining essential development expertise, but it is also taking its long-standing partnership with Kathrein to a new level.
Resulting from the cooperation between Continental and Kathrein, the Intelligent Antenna Module and Multifunctional Smart Device Terminal are already on the market providing successful connectivity solutions.
The Intelligent Antenna Module replaces the single antennas that, until now, have been scattered around vehicles by combining the antennas and the accompanying electronics into one hardware module. This not only simplifies wiring and reduces installation space, but also improves signal quality at the same time.
With the Multifunctional Smart Device Terminal, specialists from Kathrein and Continental have developed a solution that allows drivers to seamlessly integrate their digital lifestyles into their vehicles by easily and comprehensively linking them up with their mobile devices. 
The driver has only to place a smartphone in a tray in the vehicle cockpit for the phone to use Near Field Communication and Bluetooth to connect with the vehicle's infotainment system, charge wirelessly and link its antennas with the vehicle's external antennas to achieve considerably better signal quality.
Alongside these joint developments, the Kathrein Automotive Portfolio comprises of antenna systems for vehicle communication systems worldwide, MIMO (Multiple Input Multiple Output) antenna systems for optimized data-reception, as well as antenna systems for new 5G frequency bands. High-frequency electronic products, such as compensators for mobile-data and V2X technology, further compliment the product portfolio.
Since 2015, Kathrein Automotive operates a manufacturing facility in Tlaxcala. The 13,000 square meters state-of-the-art production facility is located in the Tetla industrial park. The company also owns a regional office in Mexico City.
MexicoNow
Related
- Calsonic Kansei acquires Magneti Marelli for US$7.14 billion; deal includes six plants in Mexico
- Anti-trust authorities clear Grammer AG's acquisition of Toledo Molding & Die
- Korea-based Hanon Systems acquires Magna's fluid controls business for US$1.23 billion
- Tenneco stockholders approve acquisition of Federal-Mogul, including 15 plants in Mexico
- AT&T provides connectivity for the all-new KIA Forte in Mexico