Continental facility in Nogales was recognized as an environmental promoter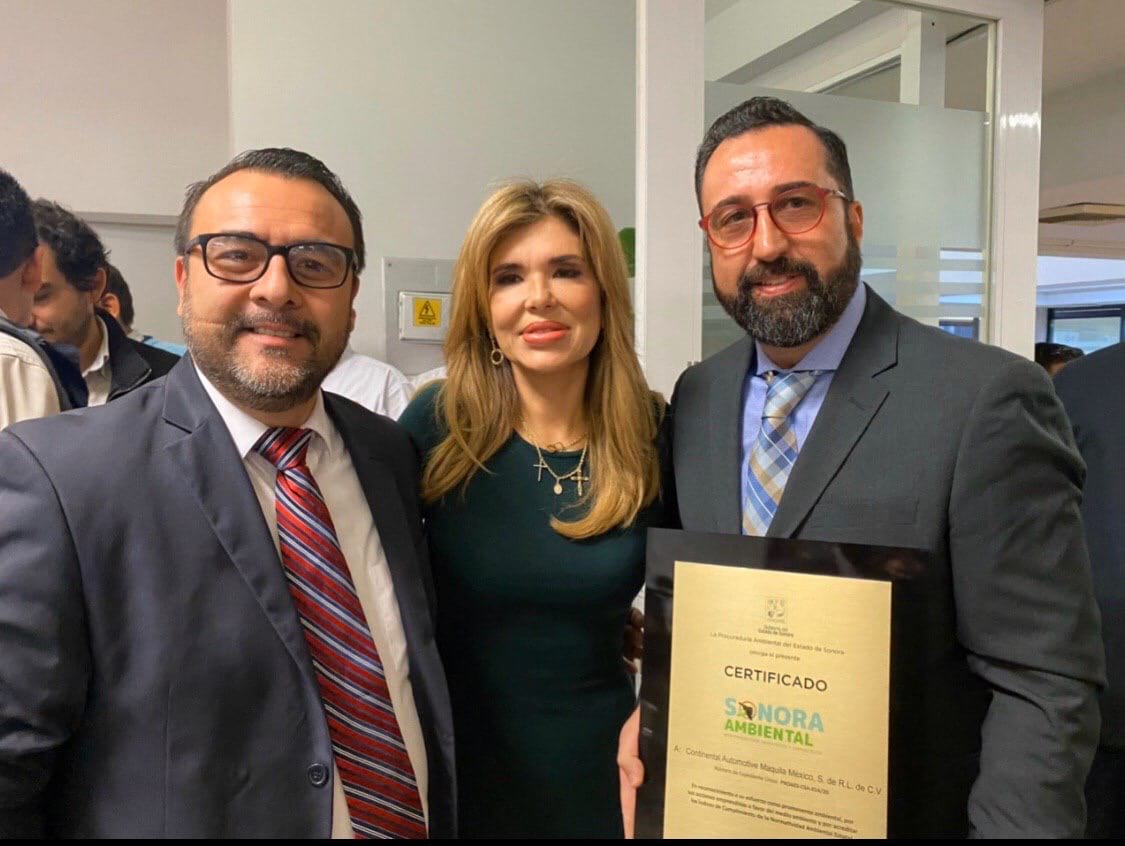 SONORA — Continental Planta Nogales obtained the "Sonora Ambiental, Responsibility, Regulation and Certification" certificate granted by the Environmental Attorney of the State of Sonora.
This certification was given to the plant in recognition of its efforts as an environmental promoter, for its actions undertaken in favor of the environment and for accrediting the compliance standards of the State Regulations.
The award was received, on behalf of all employees of Continental Planta Nogales, by Paulo Santos general director of the plant and was delivered by the governor of the State of Sonora, Claudia Artemiza Pavlovich Arellano.
Paulo Santos said: "At Continental we want our plants not only to have excellent production and quality numbers; for us, our environment is very important. That is why both Planta Nogales, like the rest of the Cpplants in Mexico, are looking for ways to always comply with and exceed the regulations of the law regarding environmental aspects, since we want a future with clean and sustainable mobility. "
Source: Comunicado Continental