Continental Guadalajara Tijera celebrates 30 years of history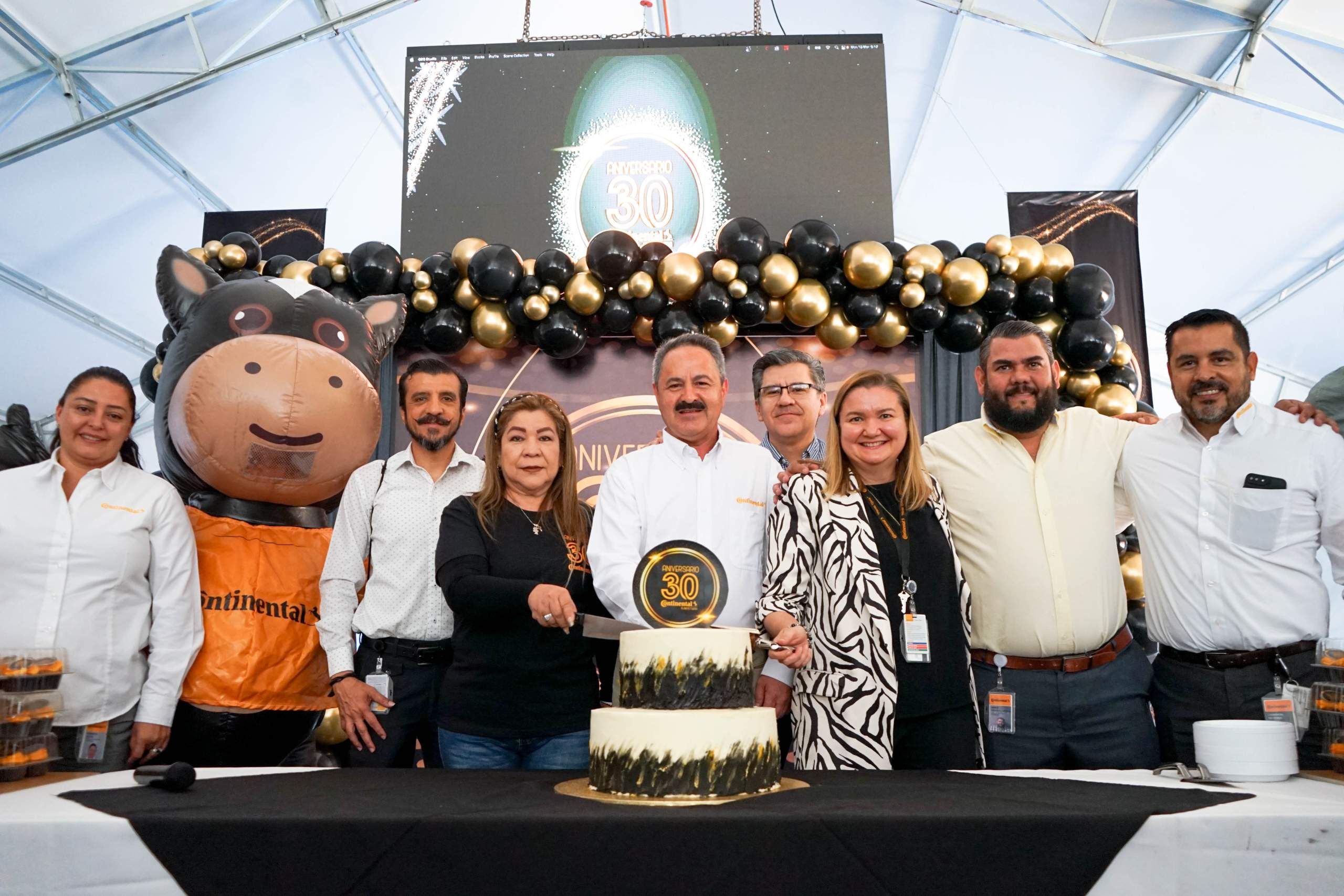 GUADALAJARA, JAL – The technology company Continental celebrated the 30th anniversary of its Guadalajara Tijera Plant, which has been characterized by its high quality in manufacturing and developing state-of-the-art technologies for the automotive industry, being recognized by the corporation and its customers.
More than 30 OEMs located around the world receive sensors, air bag control units, immobilizers, air measurement systems, engine control units and keys, among other products, manufactured by Continental Guadalajara Tijera.
The history of the Guadalajara Tijera Plant began in 1993, when operations started with an air bag project. Over the years, thanks to the trust gained with our customers and the quality work done, the infrastructure, machinery and personnel of the plant have grown so much that now the plant has a total area of more than 65,000 m2, employing more than 3,700 employees.
During the Anniversary week and with the slogan "Celebrating together the experience that moves us" several celebrations were held to commemorate this important anniversary, activities such as: Cake for the collaborators, artistic activities, Open House for the personnel and their families, contests, etc.
To close the commemoration of these 30 years of Continental Guadalajara Tijera, a great event was held where Continental's worldwide executives, authorities of the state of Jalisco, members of industrial chambers and representatives of companies of the sector, were able to spend time with the personnel of the Guadalajara Tijera Plant, as well as enjoy the presentation of renowned comedians and musicians.
It is worth mentioning the great commitment of Planta Guadalajara Tijera with its collaborators, as well as with the environment, which has been demonstrated with various recognitions in this respect, such as the certification in the NMX-R-025-SCFI standard for Labor Equality, Non-Discrimination, among others.