Continental to double investments made in Mexico during the last 5 years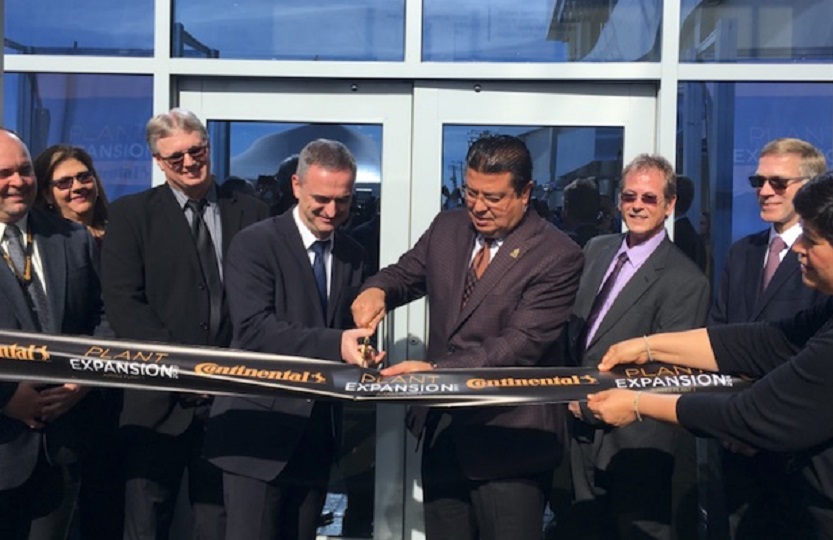 German automotive Tier 1 supplier Continental plans to double the investments made during the last five years in Mexico over a same period in the coming future, which amounts to "middle three-digit million euro sum", said the company in a statement without providing concrete figures.
Considering a three-digit figure ranges from 100 to 999, a "middle" might be placed around EUR 545.5 million or US$ 665 million over the next five years.
"Mexico is one of the key production sites for the automotive industry and supply sector worldwide. Its ideal underlying operating conditions, such as the proximity to the North American market and the availability of skilled labor make the country so attractive for the relevant players. For Continental and the technology company's global strategy, too, Mexico is an important market," said the company's document.
Adding that in the past five years it has invested "a middle three-digit million Euro sum in its Mexican plants", Continental announced that "for the coming five years it is planned to invest on a comparable level."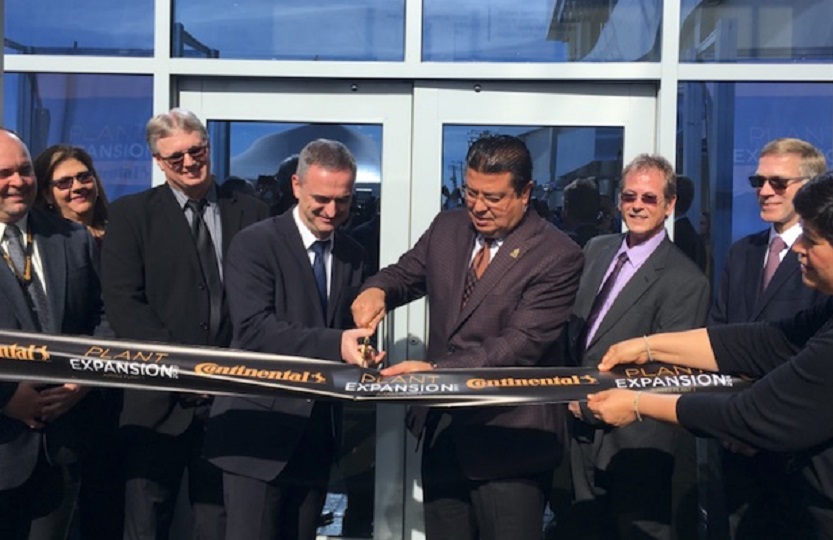 Continental develops and manufactures automotive components and tires here plus industrial products, both for the Mexican market and for export to numerous countries – as has been doing so for more than 40 years. "The world's major automakers manufacture in the country, and Continental is there to support them," says the statement.
The company currently operates in Mexico 19 plants, a finance center, a sales office and two R&D centers, which employ more than 24,000 workers. The extensive portfolio of products from Mexico ranges from high-quality surface materials for vehicle interiors, brake systems and turbochargers to instrumentation and passive safety solutions right through to control units and chassis control systems for cars, trucks and specialist vehicles.
Aside from the auto industry, at its San Luis Potosi site, Continental also manufactures textile conveyor belt systems for mining and other industrial applications, for example for conveying cement, aggregates and copper ore. The textile conveyor belts can be equipped with special covers to give them properties such as particular abrasion and oil resistance. Flame-retardant and antistatic finishes are also possible. 
Furthermore, special conveyor belts for inclined handling of bulk goods are also manufactured in San Luis Potosi. The plant in Periferico also develops and manufactures not only for the car industry, but also for motorcycles, golf buggies, trucks and other applications – amounting to around six million items annually.
Also, Continental hoses play an important role in the Mexican oil production industry, which is of critical importance to the country's economy. When drilling for oil in the Gulf of Mexico, for example, they help prevent the escape of oil or gas into the environment in the event of a sudden pressure buildup, and they enable the recovery of crude oil even if the original rig is damaged as a result of a hurricane or other disasters.
The highly flexible White Flexwing, one of the best-selling food-quality hoses worldwide, is indispensable to the Mexican food and cosmetic industries, being used wherever oily and non-oily foodstuffs have to be conveyed.

Last year, Continental officially opened another manufacturing facility in San Luis Potosi, in which charge-air lines are manufactured for the automotive industry. In addition, extensions to the plants in Guadalajara, Cuautla and Juarez City were completed. 
The company manufactures a range of products there, including driver information systems, sensors, control units, electronic modules such as chips and small electric motors for the passenger car and commercial vehicle industries.
A new R&D center is also to be commissioned in Queretaro this year. This will focus primarily on electronic systems relating to solutions for autonomous driving in the future. It already has 160 engineers working there. That number is planned to rise to more than 1,000 in four years.
"Our R&D centers in Mexico transform ideas into solutions for the industry," declared Jorge Vazques Murillo, who is in charge of R&D. They currently support twelve business units. The first center started work in 2000 with three engineers. More than 1,700 people are now employed in the two established centers. They are based on an infrastructure concept that is designed to inspire staff creativity and is focused exclusively on innovations.
Continental also develops components such as fuel injection control units, infotainment and connectivity solutions, airbags and systems for access control and vehicle safety and security. 
The track record to date: 23 patents, 126 patent applications and 837 invention disclosures. Smart lighting systems and assisted parking systems for vehicles with trailers are just two examples of innovations developed at Continental in Mexico.
MexicoNow
Related News
– Continental joins BMW, Intel to enhance self-driving development
– Continental AG steps up investments in electric drives
– Continental starts Head-Up Display production in Guadalajara