Coronavirus Pandemic Disturbs the Supply Chain at the U.S.-Mexico Border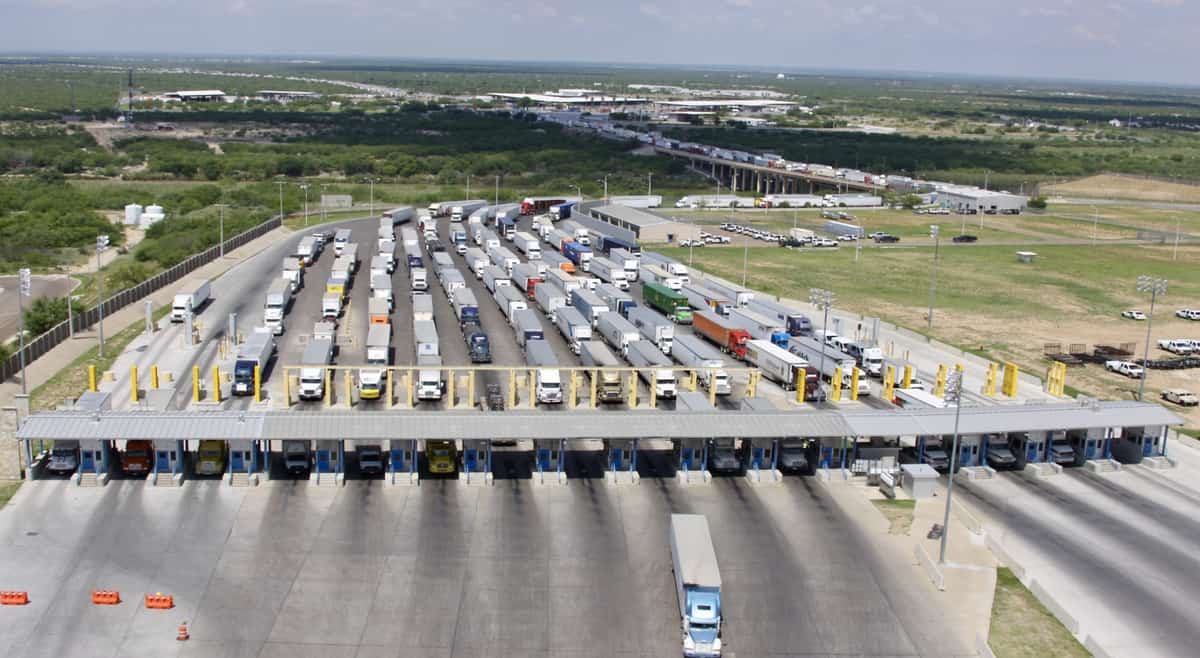 The Coronavirus or COVID-19 pandemic is not only disrupting people's lives, but is also having a negative impact on the manufacturing sites supply chain at the U.S.-Mexico border.
Maquiladoras rely on Chinese products and components to manufacture goods, but at least 20 provinces in China ordered a shutdown of factories and other businesses in February to curtail the spread of the coronavirus.
As a result, some manufacturing sites at the U.S.- Mexico border are restraining operations, while others stockpile materials from China, as the coronavirus scare disrupts industrial operations on the border. Meanwhile, in El Paso and New Mexico, management is scrambling to stockpile inventory to allow production at their factories in Juarez
Mexican companies began preparing for a slowdown back in February when the virus was still confined to China. Now, some maquiladoras have implemented temporary shutdowns due to the raw material and components shortage. The missing goods from China include electronic components, steel, aluminum, chemicals and plastics.
Pedro Chavira, Index Juarez president, said some maquiladoras are implementing temporary shutdowns, while others are granting all workers their annual vacations. Even though workers in both situations are getting their paychecks, they will forego attendance, punctuality, production-goal and transportation bonuses.
Keith Patridge, McAllen Economic Development Corporation president and CEO, said this pandemic is also impacting factories in Reynosa because "a good portion of our companies are electronic, and when you start looking at where many of the electronic components come from, they are from China."
He added the manufacturing sites also rely on other Asian suppliers as well as others in Europe, such as Italy; therefore, the impact might escalate soon.
Moreover, Luis Aguirre Lang, Index president, said the Coronavirus' negative impact on foreign trade might reach up to US$2 billion just for March.
"The negative effects in the supply chain is high because more than 50% of the components come from Asia," said Aguirre Lang. "In this context, the Index National Council recommends to manufacturing plants to increase inventories of strategic parts."
A recent survey conducted by Index shows 19% of the manufacturing sites are implementing a temporary work shutdown, while another 9% reduced its work shifts. At least 43.81% of the companies have not been able to receive raw material and some components from Asia and 31.5% of the maquiladoras have not been able to supply goods due to this supply chain disruption. Moreover, 21% of the companies surveyed by Index reported absenteeism due to the fear to catch Coronavirus.
Official data shows more than 1,200 maquiladoras have operations in the northern Mexican border, employing more than 500,000 people. Aguirre Lang said only 10 maquiladoras have implemented temporary shutdowns, but did not want to specify the name of the companies or the type of industry.
Also, economists monitoring the potential effects of the coronavirus said the economic impact will not only impact the manufacturing sites in Mexico but also other businesses in Texas. They highlighted it is only a matter of time before a major disruption in the global supply chain impacts the state's economy.
"About 1 million jobs in the Texas economy are dependent on international trade," said state Rep. Rafael Anchia, the chairman of the Texas House Committee on International Relations and Economic Development. "It is impossible to contemplate that there could be no impacts and further, more dramatic impacts."
Last year, Mexico was the United States' largest trading partner, with more than US$614 billion in two-way trade passing between the two countries. The large majority passed through Texas; the ports of Laredo and El Paso saw US$227.4 billion and US$76.8 billion, respectively, making those customs districts the country's busiest. The ports of Pharr, Eagle Pass, Brownsville and Houston were also in the Top 10.
But manufacturing is not the only affected industry. Texas' oil and gas industries are also vulnerable to the effects of a pandemic: the price of oil could continue to fall due to lower demand from China, a major purchaser of Texas petroleum.
Moreover, conventions, sports events, concerts, and other massive events have been canceled. In San Diego, a handful of conventions were canceled. The San Diego Convention Center Corporation forecasts more than US$115 million in lost spending and a lost regional economic impact estimated at more than US$196 million. Also, hotel occupancy fell 10%.
Also, retail sales registered a 35% to 40% fall in the first two weeks of March, according to the San Ysidro Chamber of Commerce. The impact along other U.S. border cities might be similar because they rely in Mexican shoppers. Economist Dr. Tom Fullerton said cross-border retail sales will head down, having a big impact on U.S. southern border economies because they rely on Mexican shoppers. Mexican shoppers represent 8 to 14% of the total retail sales in El Paso, a similar trend in other border cities.
Moreover, economists with the UCLA Anderson Forecast the U.S. economy has entered a recession. After a solid start to 2020, the escalating impact of the coronavirus pandemic in March will cause gross national product to decline by 6.5% in the second quarter, with economic growth not resuming until the fourth quarter of the year.
Economists said California faces a more severe downturn due to its reliance tourism and trans-Pacific transportation. The state is expected to lose more than 280,000 payroll jobs as unemployment rises to 6.3% by the end of the year.
According to the John Hopkings Coronavirus Map, as of March 25th. 455,000 people have been infected with Coronavirus worldwide and 20,550 people have died due to this virus. Most of the fatalities have been reported in China and Italy.
The U.S. and Mexico are asking people to stay at home to lower the possibility of an outbreak of this disease. People at the border adopted these measures in mid-March. As a result, the economic impact of the situation has not been accounted, yet. Moreover, the U.S. is restricting all non-essential travel in its southern border with Mexico.
Source: BORDER-NOW Number 63