COVID-19 Tests the Resilience of the Global Aerospace Industry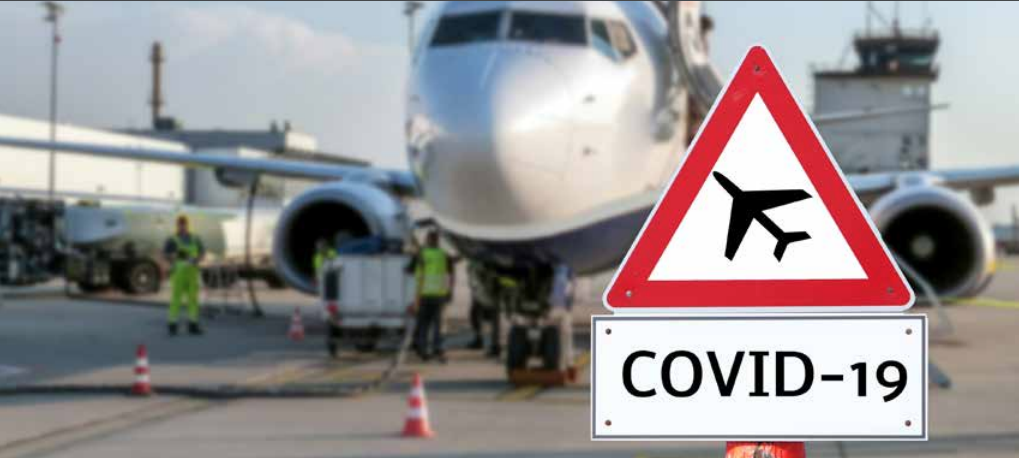 By Nancy J. Gonzalez
The COVID-19 pandemic is taking a huge toll on the world's air travel demand and aerospace manufacturing. The pandemic has resulted in a full-scale crisis with the imposition of travel restrictions and suspension of flights in a global effort to contain the spread of the coronavirus.
Moreover, the airlines are delaying and canceling new aircraft orders and aircraft maintenance services impacting not only companies such as Airbus and Boeing, but also the entire supply chain. The COVID-19 pandemic also
forced aerospace companies to temporary shutdown their global operations and many of them had to lay off some workers as a way torestructure to face the post-pandemic era.
"We saw a solid start to the year both commercially and industrially but we are quickly seeing the impact of the COVID-19 pandemic coming through in the numbers," said Airbus CEO Guillaume Faury in a statement. "We are now in the midst of the gravest crisis the aerospace industry has ever known."
Aviation has been brought to a virtual halt and the industry is in survival mode, crippled by the loss of traffic and revenues.
Industry researcher Cirium reports that more than 16,000 passenger jets are grounded worldwide as the coronavirus obliterates travel and puts unprecedented strain on airline finances.

The latest estimates indicate that the possible COVID-19 impact on world scheduled passenger traffic for the full 2020 will be a reduction between 1.8
billion and 3.2 billion, according to the International Civil Aviation Organization (ICAO). The average yearly traffic before the pandemic was around 4.5 billion passengers (EXHIBIT #1). The market showed a recovery
from the 2009 financial crisis and passenger traffic kept growing every year for a decade.
The most affected region is Europe, potentially losing 411 million to 718 million passengers yearly. The Asia and Pacific region comes second with a potential loss of 234 million to 414 million passengers. North America
(which only includes the U.S. and Canada) comes third with a potential loss of 67 million to 118 million passengers (EXHIBIT #2).

Experts agree the aviation industry will take years to return to the 2019 levels of traffic.
Also, the ICAO numbers show an overall reduction ranging from 32% to 59% of seats offered by airlines. The potential loss of gross operating revenues of airlines might range from US$238 billion to US$418 billion.
Furthermore, Airports Council International (ACI) World estimates a reduction of more than 2 billion passengers at the global level in the second quarter of 2020 and more than 4.6 billion passengers for all of 2020. While the estimated decline in total airport revenues on a global scale is estimated to be US$39.2 billion in the second quarter and more than US$97 billion for 2020.
"Restoring air connectivity is vital to restarting the global economy and reconnecting people. Our layered approach of measures recommended by
airports and airlines safeguard public health while offering a practical approach for a gradual restart of operations," said the International Air Transport Association's (IATA) Director General and CEO Alexandre de Juniac.
As the pandemic continues to reduce airline passenger traffic, aircraft manufacturers see significant impact on the demand for new commercial
airplanes and services, with airlines delaying purchases for new jets, slowing delivery schedules and deferring elective maintenance. This situation has negatively impacted the whole supply chain and the industry is making adjustments to face the post pandemic era.
"The COVID-19 pandemic is affecting every aspect of our business, including airline customer demand, production continuity and supply chain stability," said Boeing President and CEO David Calhoun.
The coronavirus pandemic is an additional problem for Boeing that was already struggling with the 737 Max crises. Those planes have been grounded for months worldwide after two fatal crashes—one in Indonesia in October 2018 and another in Ethiopia in March 2019—killed all 346 aboard the two flights.
The Chicago-based headquarters manufacturer posted 150 cancellations of its beleaguered 737 Max jets in March and another 108 orders for the 737 Max jetliners in April. The additional cancellations coupled with Boeing's move to take some orders off of its firm order tally.
Boeing will adapt its production to the new reality. The company announced it expects to resume 737 MAX production at low rates in 2020, gradually increasing to 31 planes per month during 2021, with gradual increases to correspond to market demand. It also plans to reduce the 787-production rate to 10 per month in 2020 and to seven per month by 2022, continuing to evaluate the rate after that, while the 777 / 777X production rate will be reduced to three per month in 2021 and take a measured approach to the 777X rate ramp. The 767 and 747 production rates will remain unchanged.
Moreover, Airbus delivered further industrial progress in the first quarter; however, around 60 aircraft could not be delivered due to the COVID-19 pandemic.
As announced in early April, due to the coronavirus situation average monthly aircraft production rates are being adjusted to 40 for the A320 Family, two for the A330 and six for the A350. This represents a reduction of
roughly one third compared to pre-crisis average production rates. On the A220, the Final Assembly Line in Mirabel, Canada, is expected to progressively return to a monthly rate of four aircraft, the company informed.
"The impact of this pandemic is unprecedented," Faury expressed. "Our airline customers are heavily impacted by the COVID-19 crisis. We are actively adapting our production to theirnew situation and working on operational and financial mitigation measures to face reality."
Airbus is not strange to cancellations. The French company registered 27 cancelations in January 2020 and this number jumped to 66 in March, Airbus data shows. From January through May 2020, the company has 299 net orders and 66 cancelations. The company registered zero cancellations in May and no new orders.
Furthermore, Bombardier's Aviation Division experienced a significant slowdown in order intake during the month of March, leading to a US$13.6 billion business aircraft backlog at the end of the quarter. This low order environment is driving production rate adjustments across the industry.
Bombardier's Aviation production rates are being aligned to market demand, which is expected to be down by 30% to 35% yearover-year.
The company suspended its previously issued 2020 financial outlook on March 24, 2020, as it evaluated the impact of the COVID-19 pandemic, arguing that "the continuing uncertainty surrounding the duration of the pandemic precludes us from providing financial guidance with any reasonable confidence at this time."
"We continue to discuss deferrals with our commercial customers and up to now we haven't received any cancellation requests. The good news is that key markets for commercial aviation in Europe and United States are already resuming operations and, in many cases, using smaller regional jets that should lead the aviation recovery," said Antonio Carlos Garcia, Embraer's CFO during a June 1 earnings call.
These cancellations and the production adjustments have had a negative impact in the supply chain. Companies such as Safran and Rolls Royce as well as the aircraft manufacturers have announced job cuts and layoffs. Some of them already took place.
In late April, Airbus announced that it is furloughing more than 6,000 employees in Europe, including 3,200 production workers at its wing manufacturing site in Broughton, Wales, and another 3,000 workers in France.
Boeing is cutting 10% of its global workforce and making internal adjustments, while Canadian plane maker Bombardier will cut 2,500 jobs, or about 11% of the workforce at its aviation unit.

The production cut is negatively impacting Mexico because the aerospace industry has some of its suppliers in this country. This industry has 340 industrial facilities in Mexico, 80% of them do manufacturing, 11% Maintenance, Repair, and Operations (MRO), and 9% Engineering and Design.
Some layoffs already took place in Mexico. Early May, Safran announced it will downsize its workforce in Queretaro by 3,000 people.
"Unfortunately, this situation is affecting our business and we must take steps to adapt to customer requests," said the company in a statement. Safran still has 10,000 active workers in Mexico.
Felipe Sandoval, president of the Mexican Council of Aerospace Industries (FEMIA), said during a Confederation of Industrial Chambers (Concamin) virtual meeting that the aircraft cancelation would have a 30% negative impact in the industry.
He added the market might be up in 2021, once the passenger traffic increases and the airlines have the certainty to acquire new aircraft.
Meanwhile, the fate of the commercial aviation and aerospace manufacturing is still uncertain. The COVID-19 pandemic is pressuring the industry and testing its resilience. Moreover, some changes will be made in the global industry and its effects will also impact Mexico, since its participation in the aerospace industry keeps growing every year.
The Farnborough International Airshow, one of the two iconic and largest airshows in the world cancelled its 2020 edition. Hopefully the 2021 Paris Airshow, scheduled for June of next year will be on.