Crowds on Ensenada Beaches Prompt Reclosure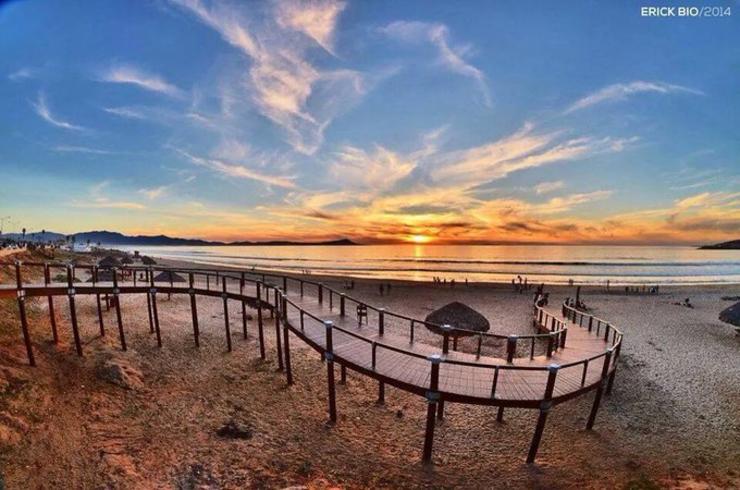 Ensenada's director of municipal public security, Adrian Ortiz, reclosed the boardwalk above the municipality's public beaches Friday after crowds of tourists flocked to the shoreline.
The closure was aimed at mitigating the spread of coronavirus with 141 active cases registered, according to state health officials.
Hotels in the city of Ensenada and in the inland Valley de Guadalupe registered a 100% occupancy rate during the weekend of Aug. 14 – 16.
As of Sunday, there have been 1,876 infections, 243 deaths, 1,285 people recovered from the disease and 88 people suspected of having it within the municipal boundaries of Ensenada.
"In Ensenada, there are still active cases, the pandemic is still alive," said Dr. Alonso Perez Rico, the state's health secretary.
Police carried out operations to remove visitors and residents from beach areas on Aug. 16 including in Playa La Mision, Playa Hermosa, the Playitas area, Plaza Civica de la Patria, several public parks and tourist locations and the walkways at the Ensenada port, according to Ensenada police.
Only the Playa Hermosa area is open from 6 a.m. to 9 a.m. only for outdoor sports and exercise, such as running, walking and surfing.
Source: BORDER-NOW September 2020 edition