Cummins moves its operations to Mexico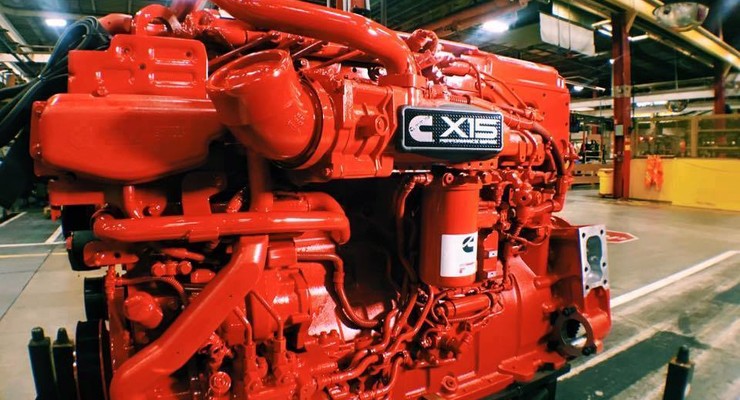 SAN LUIS POTOSI – Cummins, a US supplier to the automotive industry, announced the start-up of the manufacture of new engines at its San Luis Potosí plant to supply the world, with an investment of US$11 million, which is being transferred from the United States to Mexico.
Given the requirements of the United States, Mexico, Canada Agreement (USMCA) to achieve greater regional content, Cummins' New and ReCon Parts plant in SLP will be the new home of ISM11 and QSX15 engines used in heavy vehicles.
"The decision to move this operation to our country is an opportunity to continue growing and boosting the company's competencies, which will allow us to provide better business opportunities for our customers in different industries," said Ignacio Garcia, Vice President of Cummins Latin America.
He said that the total investment will be more than US$11 million, which was carried out in different stages. This new line will have the capacity to produce 2,700 engines annually, which will be destined for both the domestic and international markets, mainly for the European and Asian regions.
As a result of this new operational need, 50 direct jobs have been generated and 30 more jobs are projected to be created at the San Luis Potosí plant, he added.
"Our highly specialized workforce and our operational capacity position us as a key territory for Cummins' global strategy," said the Cummins vice president.
The company explained that the 11-liter and 15-liter engines to be produced in Mexico will be destined for highway and industrial applications, respectively.
In the case of the ISM11 model, ideal to meet the needs of cargo transportation with a capacity of up to 36 tons (80,000 pounds), it offers maximum power and greater torque in addition to superior efficiency for better fuel economy and performance.
"It will be Torton (two-axle truck) and Rabon (single-axle truck) engines, it is something historic, because for several years we only had an engine remanufacturing plant and now we are launching this new line of diesel engines," said Miguel Elizalde, executive president of the National Association of Bus, Truck and Tractor-Truck Manufacturers (ANPACT).
Meanwhile, the QSX15 engine, used in agricultural, mining, railway and construction applications, has six cylinders that reach between 500 and 675 horsepower making it one of the most powerful engines.
"After being focused on remanufacturing equipment, with this new production line Cummins' New and ReCon plant in Mexico returns to its origins of manufacturing equipment from scratch," said Ignacio Garcia.
With the relocation of Cummins' engine operation, 50 direct jobs have been generated and 30 more jobs are projected to be created at the San Luis Potosi plant.
Source: El Economista