Daedong Door invests in Zacatecas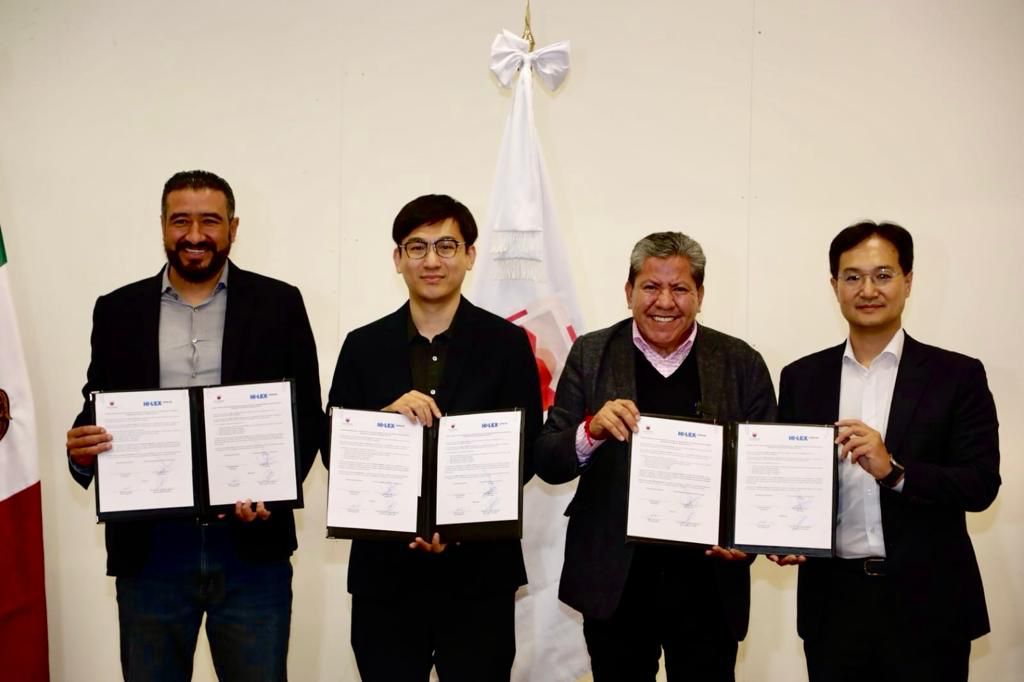 ZACATECAS - In his commitment to generate economic development and well-being for the families of Zacatecas, Governor David Monreal Avila led the Signing of Investment Intentions with Korean companies, leaders in the automotive sector worldwide.
After welcoming them to Zacatecas, the governor received Seung Chul Song, Executive Vice President of Daedong Door, as well as Dohun Ham, CEO of MR InfraAuto, and Koji Akita, Director of the Zacatecas Plant, which will begin construction of its facilities next year.
"Today is a good day for Zacatecas because we welcome an investment that will set a precedent in the economic growth of our state. We are pleased to sign this letter of intent with companies from Korea, such as MR InfraAuto and Daedong Door, which are leaders in the automotive sector," he said.
By guaranteeing them all the facilities for their installation and successful operation, he thanked the Korean businessmen for having chosen Zacatecas as the destination for their investment, which reflects the confidence in the benefits and advantages offered by this land, such as its strategic location, its skilled labor force and its business-friendly environment.
This signing, added Governor David Monreal, is testimony to our determination to continue promoting industrialization as one of the driving forces for the state's economic development, generating well-being and progress for the families of the state.
As protagonists of this signing, he also thanked the CEO of MR InfraAuto, Dohun Ham, and Director Koji Akita, for their confidence in Zacatecas, where they will continue with the production of high quality automotive components, with exceptional technological precision; likewise, they will continue with the supply of their products globally.
Governor David Monreal told them that their presence in Zacatecas demonstrates the companies' interest in strengthening ties with our community and generating employment opportunities for the people of Zacatecas, and the projection is that 500 new jobs will be created initially.
The signing of this intention to invest and meet in Zacatecas is the result of the visit made to South Korea by the delegation headed by Rodrigo Castañeda Miranda, head of the Ministry of Economy of Zacatecas, almost two months ago, in an effort initiated by Governor David Monreal last May.