Daikin invests US$300 million in SLP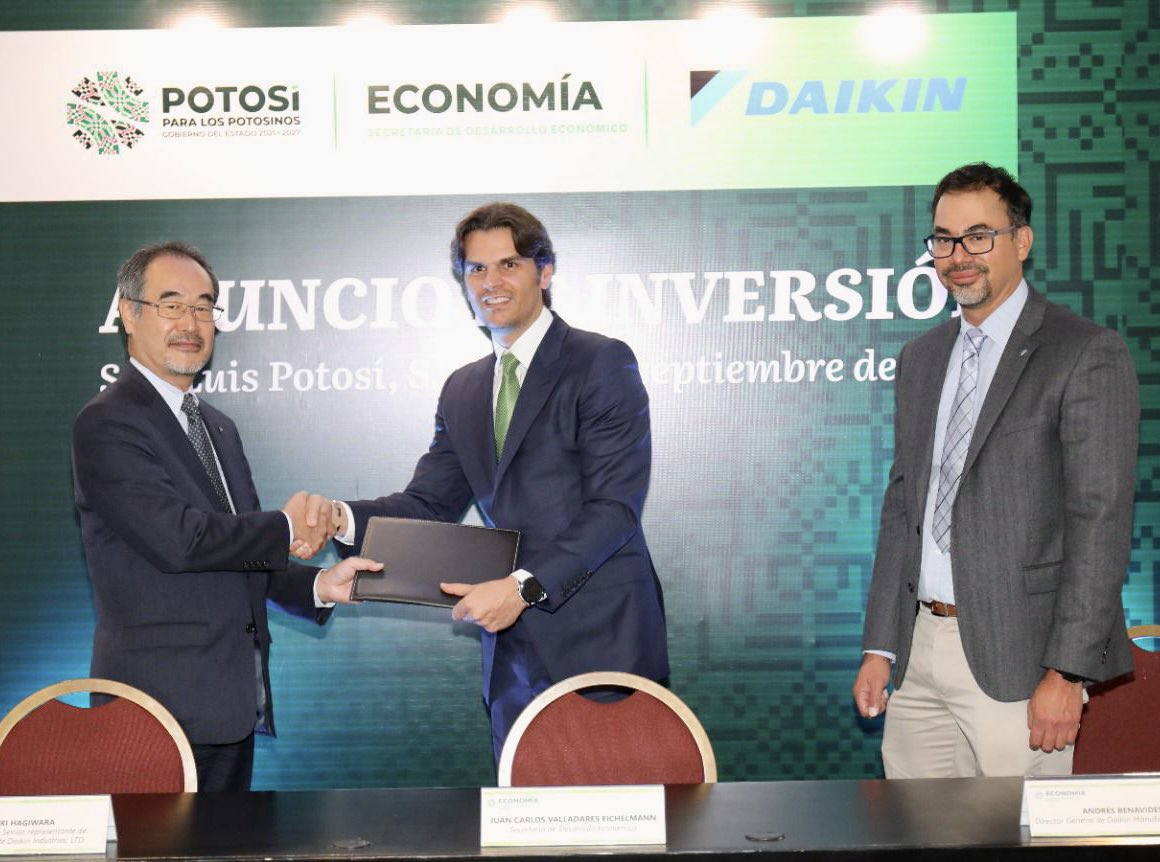 SAN LUIS POTOSI – The Japanese company Daikin reaffirms its commitment to Mexico's economic and productive sector with the announcement of a new investment, this time for the opening of its second production plant in Mexico.
In this sense, Juan Carlos Valladares Eichelmann, minister of Economic Development, (SEDECO), accompanied by Shigeki Hagiwara, senior associate officer, Latin America representative of Daikin Industries, and Andrés Benavides, general director of Daikin Manufacturing Mexico, made official the company's investment in San Luis Potosí.
The investment amounts to approximately US$300 million, which is expected to create more than 2,500 jobs for the people of San Luis Potosí, in a new plant that will start operations in 2024.
"Regional production, innovation, Japanese quality and also strengthening ties with society in the countries where we have a presence will make Daikin the leader in the HVAC industry in Latin America and North America," said Shigeki Hagiwara.
For his part, Andres Benavides added that this new plant will produce residential and commercial products, both with innovative and sustainable technologies.