Daikin to build two new plants in SLP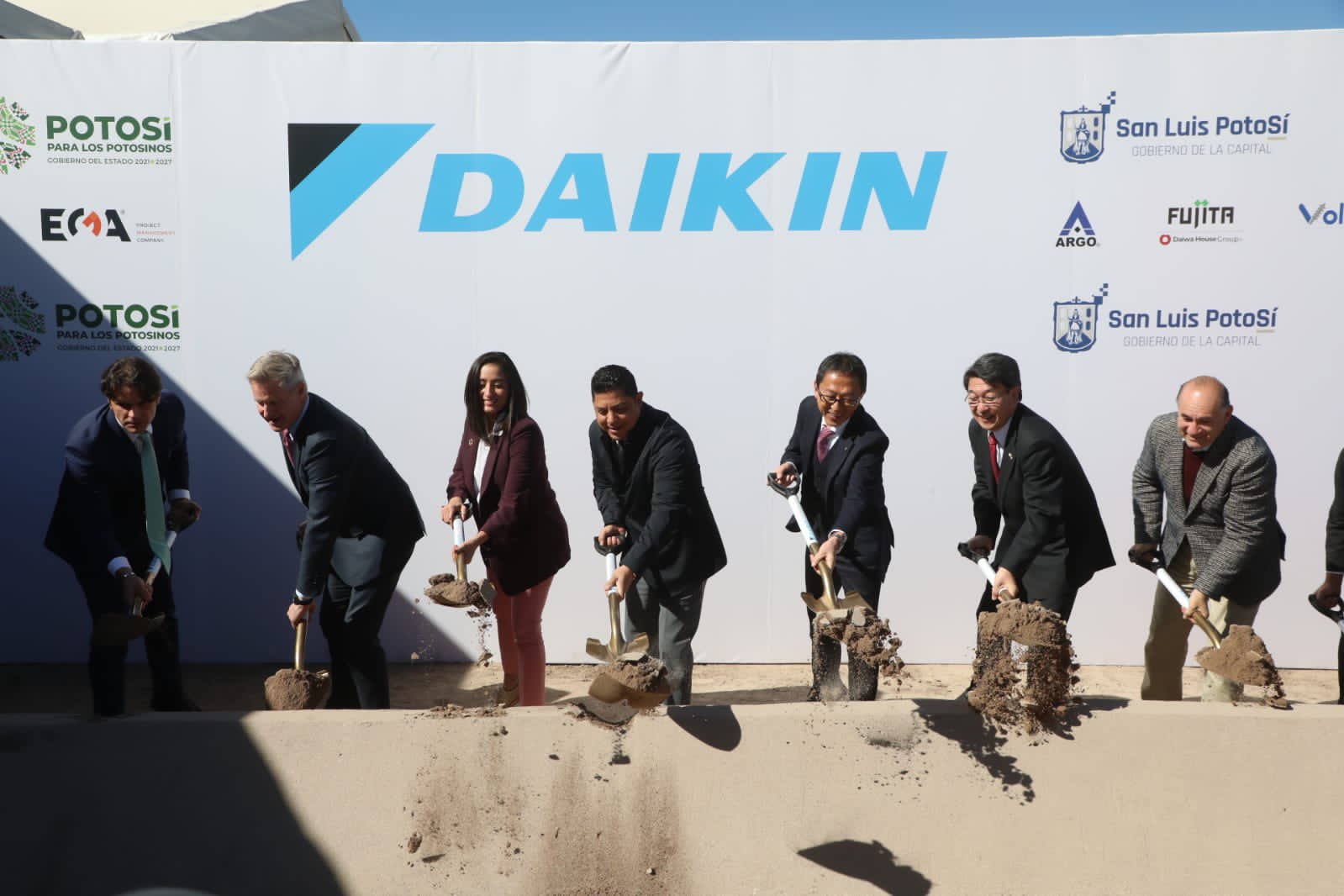 SAN LUIS POTOSI – Japanese company Daikin laid the first stone of what will be two new production plants, located in the Millenium Industrial Park, in the Industrial Zone of San Luis Potosí.
Satoru Akama, president and chief executive of Daikin Comford Technologies North America, said it will be a global investment of US$280 million and 2,750 new jobs will be generated.
In the first plant US$230 million will be invested to manufacture residential air conditioning and an annual production of 2.7 million units is contemplated. While the second will have a capacity to produce 4,500 commercial chillers, with an investment of US$50 million.
The two new plants will begin operations in April 2024 and by that year Daikin Manufacturing Mexico will have approximately 4,000 jobs.
Daikin began manufacturing air conditioning units 12 years ago in San Luis Potosi so it considers this entity as the best location to accelerate future growth throughout America.
Satoru Akama stressed that the Japanese company made the decision to invest in the expansion of production in San Luis Potosi, positioning it as the second production center in the Americas after Houston.
For the operation of these two new production plants, the company plans to use renewable energies with the installation of solar panels to create energy.