Daimay Automotive invests US$86 million in Coahuila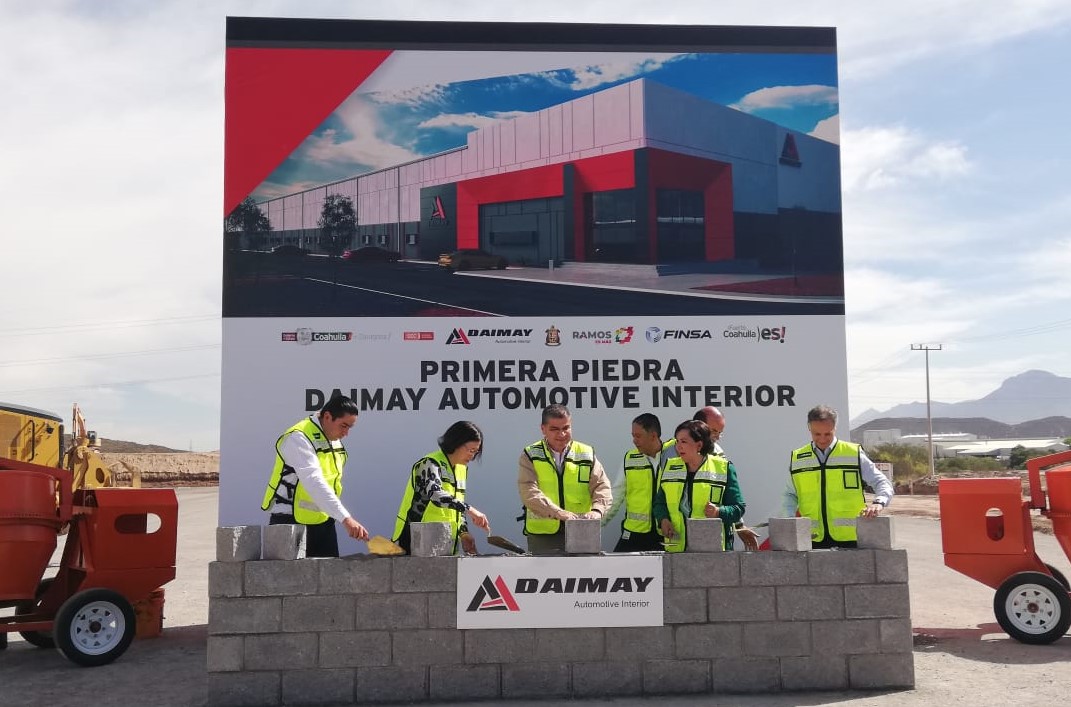 RAMOS ARIZPE – When laying the first stone of what will be the Daimay Automotive plant, in which US$86 million will be invested and 750 direct jobs will be generated, Governor Miguel Ángel Riquelme Solís highlighted that state public policies on labor matters continue to attract significant investments.
In his message, Riquelme Solís highlighted how honored his administration feels since a company like Daimay, a world leader in automotive interior technology and with more than 10,000 employees around the world, decided to grow in the state of Coahuila.
"In Coahuila we have a firm commitment to supporting the development of the companies that have grown within the entity. Since the beginning of this administration, the economic policy has been aimed at diversifying investment in the different productive sectors and seeking approaches with companies from North America, Europe and Asia, countries in which we have carried out six international promotional tours, " said Riquelme Solis.
In addition, he pointed out, having confirmed 47 new investment projects, for an amount of more than US$2.5 billion generating 18,000 jobs, which will be added to the 48,000 jobs created in 2018.
Source: Cluster Industrial