Daimler produces its 700,000th unit in the State of Mexico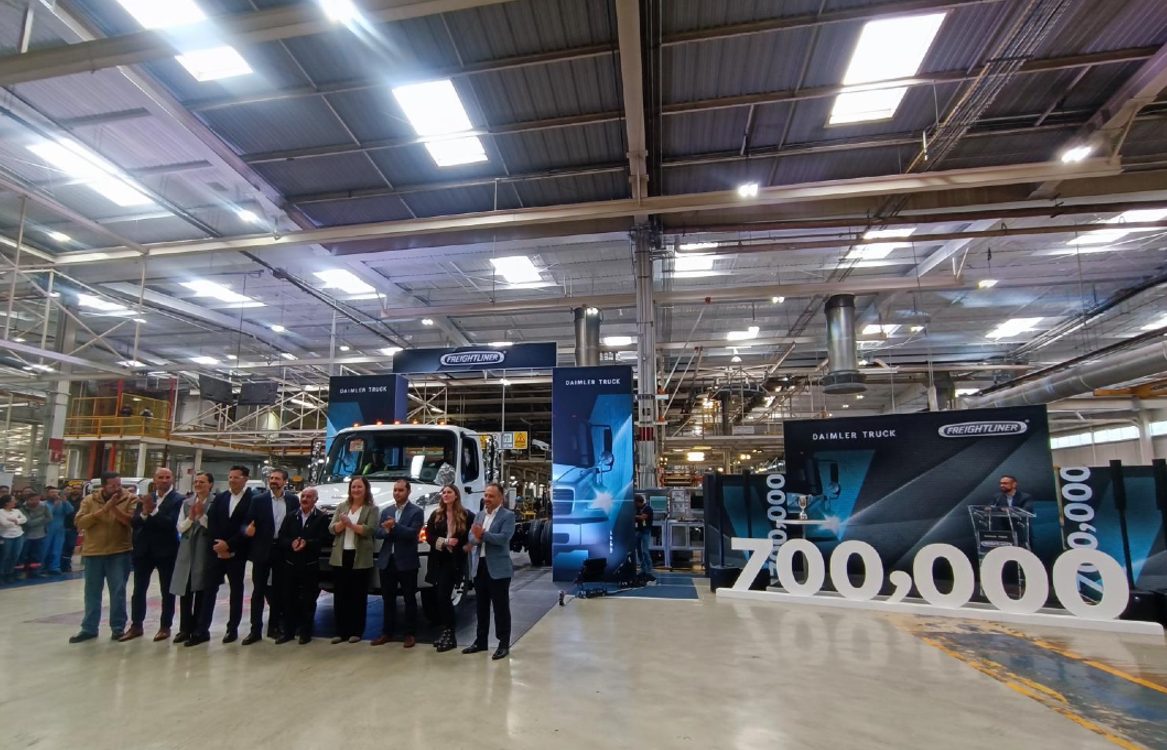 STATE OF MEXICO - Daimler Truck Mexico celebrated another milestone in its successful history in our country with the production of the 700,000th unit at the Santiago Plant in the State of Mexico. The commemorative model was a Freightliner M2 that will be delivered to Zapata Camiones.
"Thank you very much to all the people of the union, all the employees and the entire leadership team that make up the Santiago Plant. I am very pleased to recognize the passion and dedication they have always shown in the production of our units, and today we are proud to be celebrating the 700,000th unit with all of you," said Marcela Barreiro, president and CEO of Daimler Truck Mexico.
She added that this achievement is not only the result of that passion, but also of a lot of hard work, a lot of effort and all the dedication to keep Mexico and the world moving.
"I am sure that the production will continue to be a benchmark in the Mexican market and that the customers' units, upon receiving them and knowing that they are produced in Mexico, will cause them the same pride that it causes us," concluded Barreiro.
For his part, Logistics Director, César Pedrero, mentioned that the production of these 700,000 units is a recognition of all the work of the employees, since they dedicated their daily dedication to these units, which have earned the recognition of all customers.
About the unit, it has an MBE 900 (MB 906) engine, which is a Daimler development tested and approved in thousands of trucks worldwide. It has 280 hp and 800 lb-ft, power and torque necessary for arduous jobs, while taking care of fuel consumption.