Daimler to begin production of New Cascadia Class 8 truck in Mexico by early 2019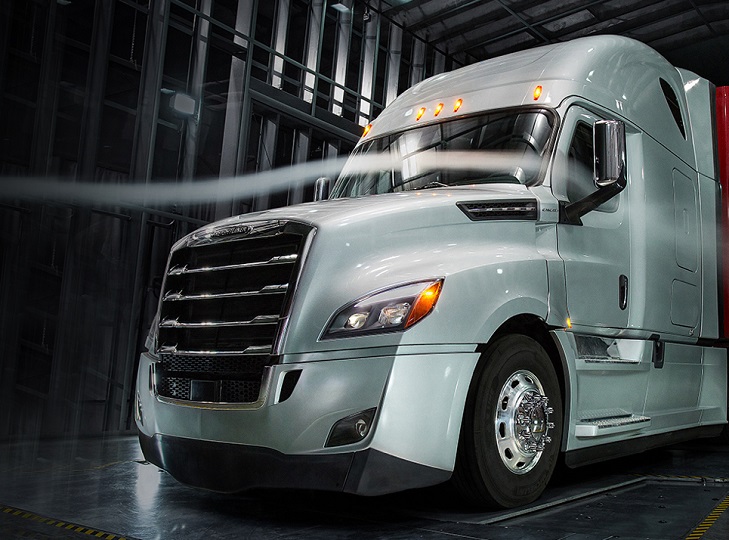 Daimler Trucks North America (DTNA) announced that starting January 2019 its two plants in Mexico will begin production of the New Cascadia, its most advanced Class 8 tractor truck and which already has 300 orders from Mexican carriers.
The New Cascadia was launched in the United States almost two years ago and since then the process of tropicalization for the Mexican market began and then the necessary tooling process at the plants of Saltillo, Coahuila and Santiago Tianguistenco, in the state of Mexico, to carry out production in Mexico.
"We are ready to start vehicle production in the first weeks of 2019 and start deliveries in February or March," said Flavio Rivera, president and CEO of Daimler Commercial Vehicles in Mexico during a presentation with representatives of around 700 freight companies in the municipality of Amozoc, Puebla.
The New Cascadia has a fuel consumption between 8% and 15% more efficient, thanks in large part to aerodynamic improvements, resulting in substantial savings for carriers, since diesel accounts for up to 57% of the cost of operation.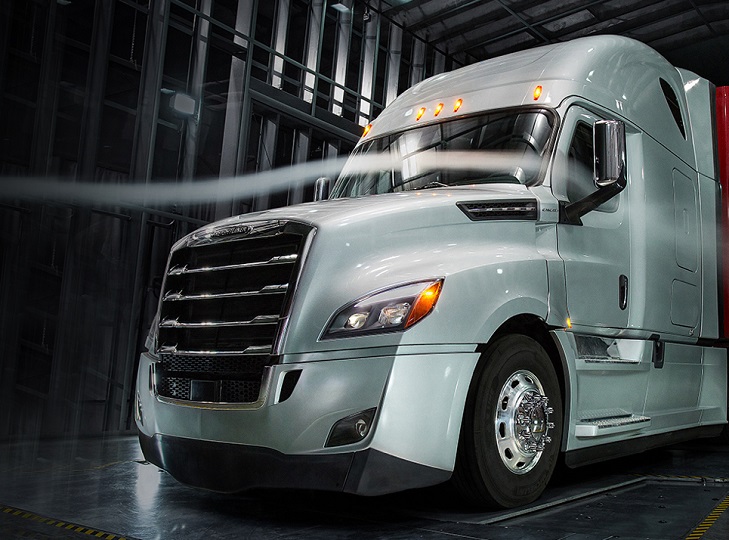 "By conceiving this truck our objective is to lower the cost of operation and as a result the new Cascadia is the tractor truck with the highest technology, the most profitable, the safest and the most comfortable in the Mexican market," said the official.
The unit is equipped with the new Integrated Detroit Powertrain (IDP), whose engine, DT12 transmission and axles with intelligent lubrication system extend maintenance intervals up to 30%, reducing the cost of ownership. The DD 13 and DD16 engines are part of the new Cascadia configuration options.
The New Cascadia also features a suite of connected vehicle services to monitor performance data and empower business decisions. 
The Remote Diagnostic Service informs fleets and owner-operators driving new Freightliner trucks within minutes of fault events, noting the severity and when, where and how to best fix the issue. Helping fleets reduce diagnostic time and increase uptime in their new trucks.
The Detroit Connect Direct provides fleets with direct access to critical information such as vehicle location, fault codes and diagnostics, fuel performance, safety data and driver behavior. With this feature customers can select which data sets they want, how much and how frequently they would like that data made available, so it can be imported into their backend systems.
MexicoNow
Related
–  Daimler builds a tractor truck in Saltillo every 4.4 minutes
– Volvo Buses to increase coaches exports from Mexico to the US
– Navistar posts strong third quarter results on record Class 8 truck orders
– Kenworth increases output at Mexicali plant to 60 heavy trucks per hour