Daimler Truck Mexico inaugurates second Alliance Parts store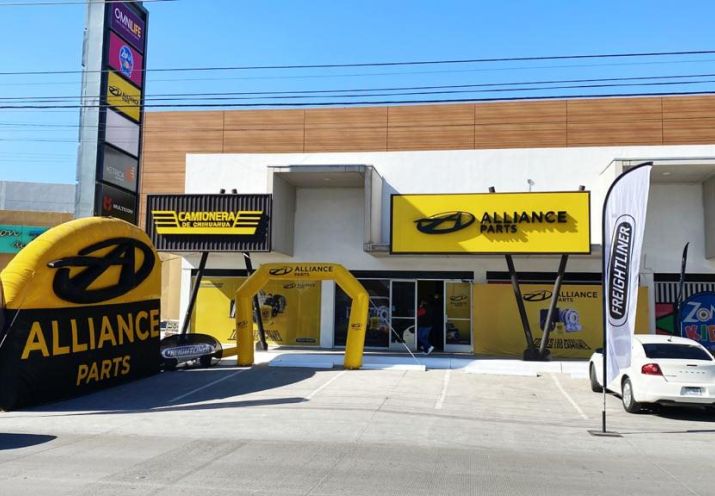 JUAREZ, CHIH – Daimler Truck Mexico continues its expansion plan with the opening of the first Alliance Parts store in Ciudad Juarez, in conjunction with Camionera de Chihuahua CACHISA, which will offer the entire portfolio of Alliance PARTS, Value Parts, genuine and all-makes parts to meet the expectations and needs of truck drivers and small fleets, mainly.
"This opening gives us the opportunity to serve a key market in the north of the country, through a diversified and competitive offer of spare parts, as well as comprehensive solutions, according to their needs, with the quality, warranty and support that characterizes us, and the commitment, experience and dedication of our ally CACHISA," said San Caraballo, director of After Sales of Daimler Truck Mexico.
"With this new Alliance store, we will not only strengthen our value proposition for both commercial vehicles and passenger buses, but we will also consolidate our presence and commitment to meet the comprehensive satisfaction of our customers in favor of the efficiency and productivity of their businesses," said Roberto Cano Barraza, executive director of Camionera de Chihuahua CACHISA.
Camionera de Chihuahua CACHISA is a Mexican company that has been the exclusive authorized distributor of Freightliner and Mercedes-Benz buses for the state of Chihuahua since 2004. It currently offers unit sales, maintenance and spare parts services in Ciudad Parral, Chihuahua and Ciudad Juárez.
With this store, Daimler Truck Mexico reaches 11 Alliance Parts stores in Mexico and will continue to seek opportunities and joint efforts to expand its presence and serve all customers in the country.