Daimler Trucks celebrates half a million units produced in Mexico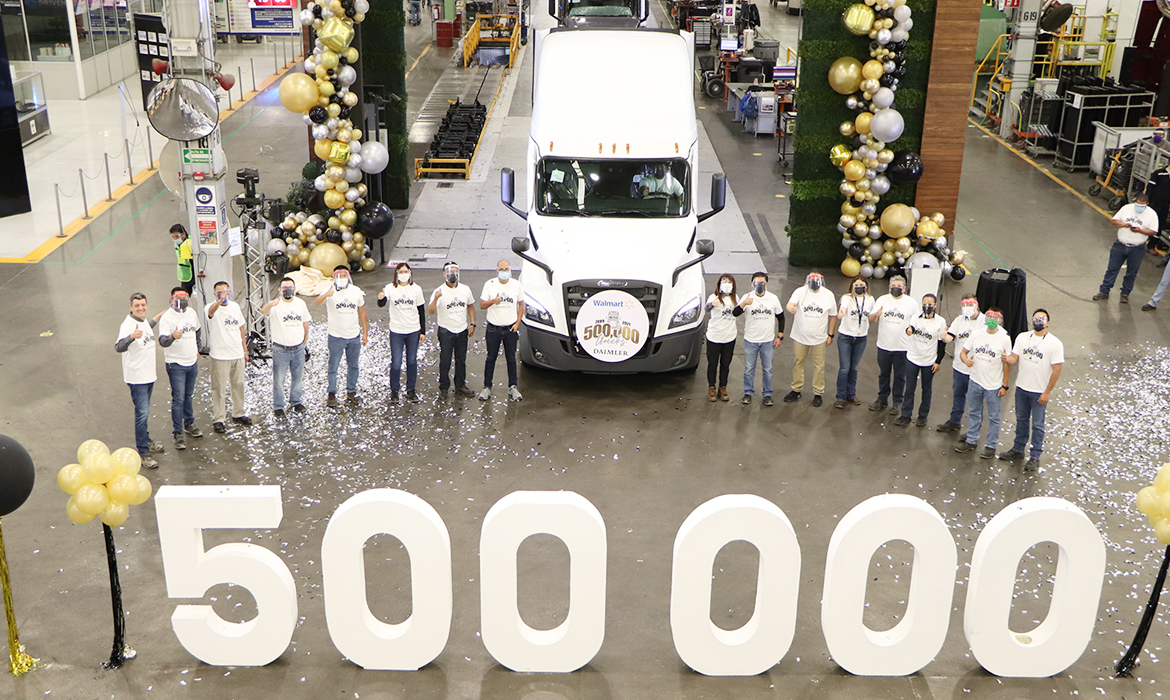 SALTILLO – Daimler Trucks in Saltillo, Coahuila, celebrates its production record. Opened in 2009, the plant reached unit 500,000, so the manufacturing center celebrates this milestone.
'Mexico's location in manufacturing is an integral component of Daimler Trucks' production network, day by day the dynamic efforts of our employees in Saltillo contribute to the success of our customers and our trucks,' said Jane Rosaasen, director of the plant in Saltillo.
During the virtual event celebrating this milestone, the Daimler team unveiled a commemorative plaque for the production of the 500,000th unit, a Freightliner Cascadia equipped with a DD15 engine, America's best-selling Class 8 truck.
In addition, Daimler, in Saltillo, has been recognized 3 times by the President's Cup, a distinction that is given to the best factory within Daimler Trucks North America, and was awarded by the Ministry of Economy and the Government of the Republic with the national award from exportation.
Source: Cluster Industrial