DANA inaugurates new plant in Queretaro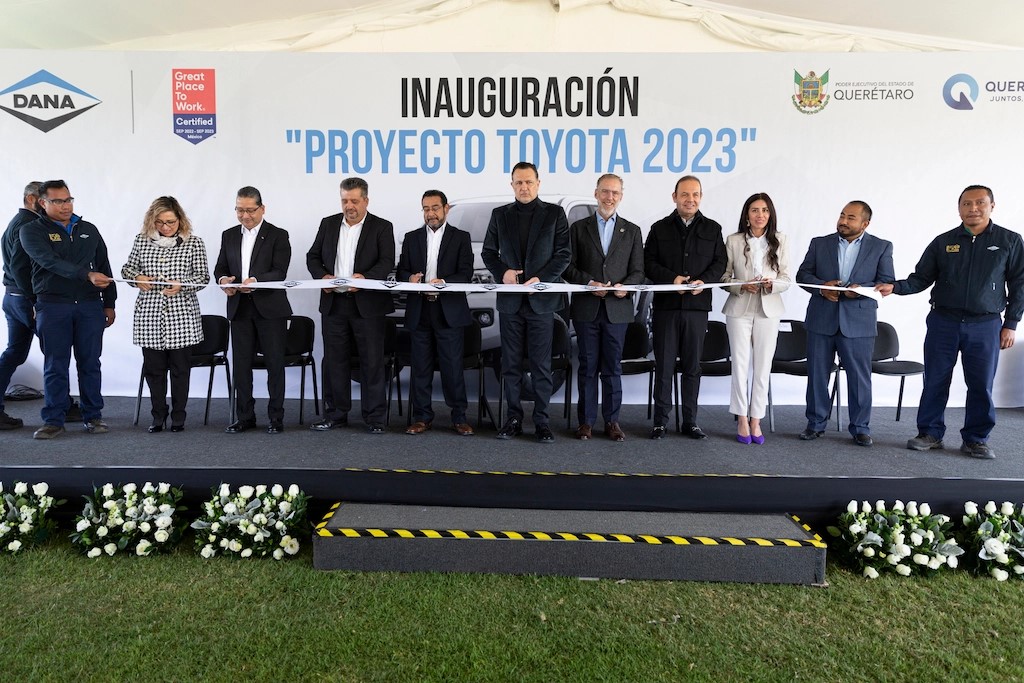 QUERETARO – The Company DANA Cardanes in Querétaro inaugurated a new plant that will have a production line for Toyota, which represents an investment of close to US$21 million and the generation of 110 direct jobs, which could increase to 300 once the three lines of the entire project are up and running.
DANA Cardanes' Operations Director, Alejandro Sánchez Alvarado, explained that three production lines will be installed in the new 917 square meter warehouse, where Cardan Shafts will be produced for use in Toyota trucks.
Sánchez Alvarado highlighted the privileged location, logistics infrastructure and industrial policies that distinguish the state:
"The favorable climate for investment is largely due to the industrial policies of the state government that give certainty to companies to stay and work for the good of the state," he highlighted.
It is worth mentioning that the first production line was started up and throughout the year the remaining two will be integrated, for a total annual production of 545,000 units.