Danfoss to build a new factory in Apodaca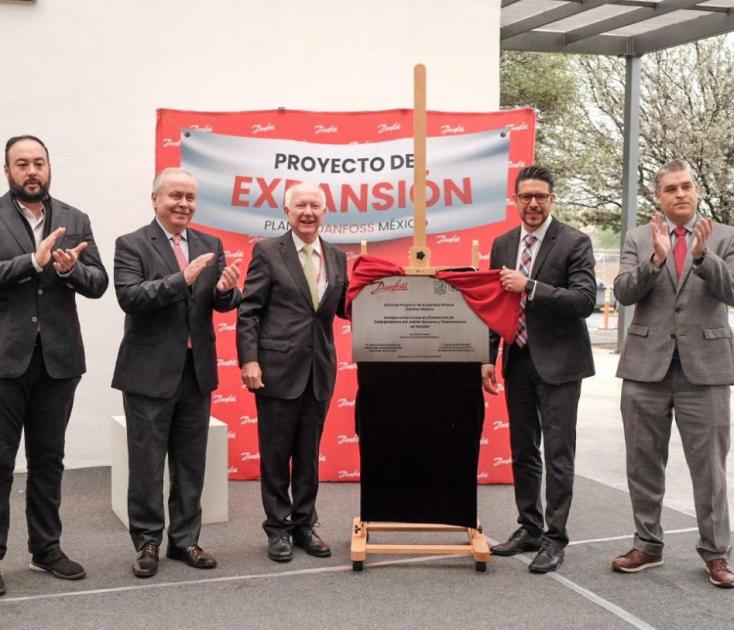 APODACA, NL – Danfoss began construction of a new 20,000 m2 plant in Apodaca for the manufacture of compressors and sensors used for commercial and residential refrigeration and air conditioning systems.
With these facilities, the Danish company will generate 400 new jobs.
"Investments from all sectors continue to arrive in Nuevo Leon. Thanks to the new plant that Danfoss begins construction today, 400 jobs will be offered, which will contribute to add to the 34,047 jobs that were already generated during January and February and that place us in first place nationally in job creation," said Iván Rivas, state minister of Economy.
When the plant is ready, by the end of 2024, it will have an annual production capacity of: 100,000 compressor units, 1.6 million pressure sensors and 1 million A2L leak detection sensors, used for refrigeration and air conditioning systems.
"We are convinced of the highly skilled workforce in the country and we are confident that we contribute to the development of Nuevo Leon and Mexico, "said Xavier Casas, general manager of Danfoss Mexico.
The company began operations in Mexico in 1995. It has plants in Nuevo Leon, Queretaro, Reynosa and offices in Mexico City. Worldwide it has more than 100 factories in nearly 20 countries.