Dayou AutoParts inaugurates steering wheel factory in Nuevo Leon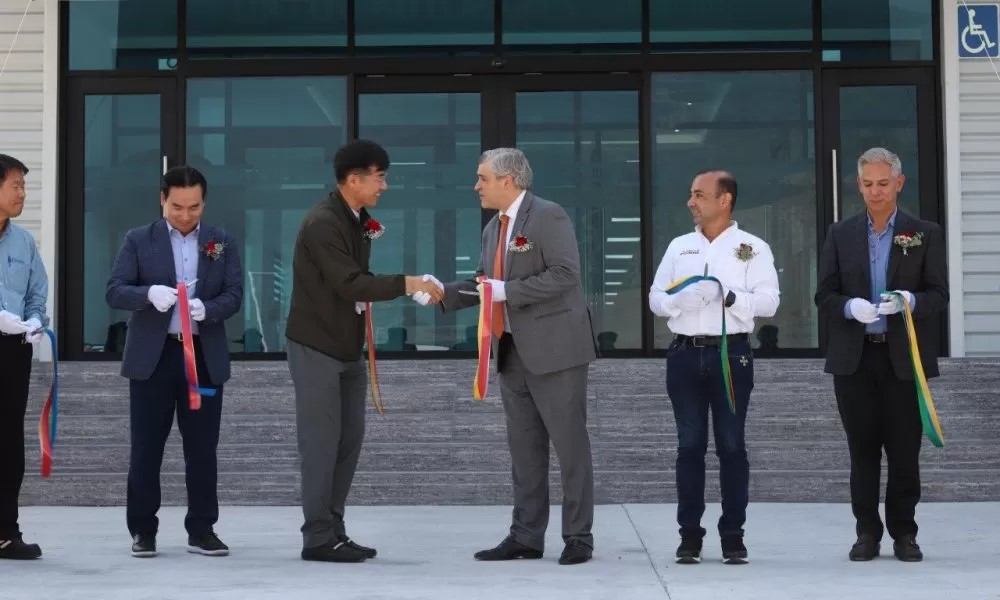 NUEVO LEON - Dayou AutoParts, Tier 1 based in South Korea, has completed the construction of a new steering wheel factory in Santa Catarina, Nuevo Leon.
The goal is to establish a production capacity of 1,200,000 steering wheels for vehicles per year. The company plans to supply automotive companies in North America, including Hyundai Motor's electric vehicle plant in the United States.
The decision to expand Dayou AutoParts' production base from Querétaro to Nuevo León was made in June 2022, in response to the production of electric vehicles by Hyundai Motor and its U.S. subsidiary.
KIA's Nuevo Leon plant, announced with an investment of approximately US$1 billion, has been a key factor in this expansion, according to a company statement.
The Santa Catarina plant will generate 300 new jobs in the region. With an investment of approximately US$13.6 million in this first plant, the company plans to produce up to 1,200,000,000 steering wheels per year and supply companies such as KIA and Hyundai.
The Korean firm also announced that it will invest a total of US$20 million by 2025; this amount includes the construction of two plants in the state of Nuevo León.
Iván Rivas, Nuevo León's Secretary of Economy, highlighted the importance of the automotive sector for the state's economy and expressed his satisfaction with Dayou AutoParts' choice to establish itself in Nuevo León.
With South Korea positioning itself as one of the countries with the largest investment in the state, after the United States and China, this new investment and job creation is expected to significantly benefit the local economy.
Lee Seok Geun, CEO of Dayou AutoParts Global, expressed his enthusiasm for the opening of the plant in Mexico and thanked the support provided by the governments of Santa Catarina and Nuevo Leon.
The company, which also has a presence in China, Slovakia and Vietnam, aims to offer high quality products and continue its growth in Mexico.