DDF Mexico starts operations in Aguascalientes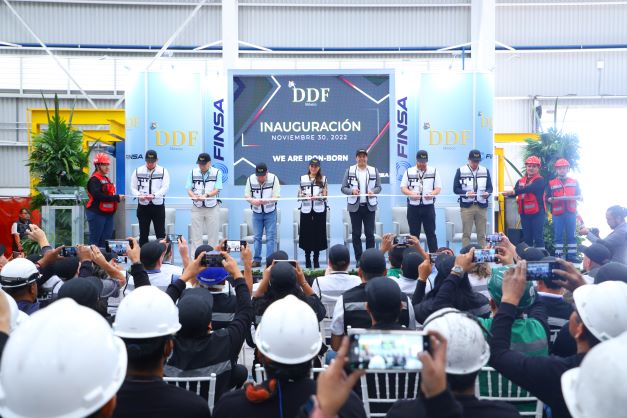 AGUASCALIENTES – The governor of Aguascalientes, Teresa Jiménez Esquivel, headed the inauguration of the DDF Mexico foundry plant, which made an investment of US$25 million in its first stage, and generates 200 direct jobs for the state.
During the event, the Chief Executive highlighted that Aguascalientes is the place where everyone wants to live.
"Our state is strong and safe; it is that giant in which there are prepared people, who have made the products that are manufactured here to be of great quality," she said.
Likewise, she reiterated that every day the state government works to improve the quality of life of its inhabitants and to consolidate the state as a world economic leader.
In this sense, DDF executives agreed that the choice of Aguascalientes to install this plant was due to its geographic location, the excellent climate and, above all, for being a safe environment, for the capacity and quality of work of its people.
They announced that DDF Mexico will continue its expansion in Aguascalientes to make a total investment of US$50 million and generate 400 more jobs.
Also present at the inauguration were Leonardo Montañez, Municipal President of Aguascalientes; Victor Sous, President and CEO of Gooding Group; Michael Stuart, President of Gooding Group; Andrew Cobourne, CEO of DDFM; Rodrigo Calderón, Chief Operating Officer of DDFM, as well as Miguel Técuatl, Manager of FINSA.