Despite being larger, the all-new VW Jetta will feature better fuel economy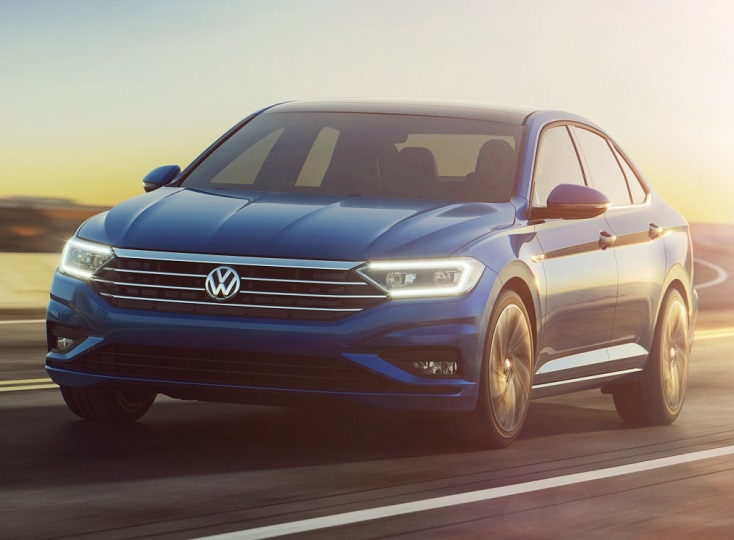 Despite being bigger than the current version, the all-new 2019 Volkswagen Jetta will arrive in dealers this summer with improved EPA-estimated fuel economy for the model: 30 miles per gallon (mpg) in city conditions and 40 mpg highway, for a combined 34 mpg, two mpg higher on the combined measure than the current generation Jetta equipped with automatic transmission.
"Fuel efficiency has long been a key concern of compact sedan buyers, and we knew in designing the new Jetta we would need to push the state of the art," said Dr. Matthias Erb, Chief Engineering Officer, North American Region, Volkswagen. "But we also knew these buyers demand good value, and our innovations will prove their value in everyday use."
The gains begin with the Jetta's exterior, which has been optimized for aerodynamic drag reduction. From early virtual modeling, every crease and curve of the new Jetta was studied for ways to reduce wind drag without hurting styling, interior noise or other priorities.
New to this Jetta are shutters in the front grille that close at certain speeds when the engine needs less airflow, and an "air curtain" design in the front bumper that lowers turbulence over the wheels. 

Underbody panels have been sculpted to help ensure suspension components don't create unnecessary air obstructions, and the rear styling helps smooth the airflow further. All told, the refinements of the Jetta's exterior reduce its coefficient of drag to a class-leading 0.27.
The 1.4-liter TSI engine from the EA211 family, which is built in Silao, Guanajuato, has also been optimized for further fuel efficiency, including a clutch-driven air conditioner that reduces pumping losses, a more efficient generator and a smoother-flowing grade of oil.
The stop/start system that is standard on 2019 Jettas with an automatic transmission shuts off the engine at appropriate times, is designed to help to reduce fuel consumption in stop-and-go traffic by as much as 6%.
Another major boost comes from the new 8-speed automatic transmission, which provides a wider band of drive ratios that allow more efficient running at higher speeds. That power will hit the pavement through a new selection of low rolling-resistance tires that, while slightly larger than the tires on the previous model year Jetta, reduce resistance by up to 25% without sacrificing handling.
The 2019 Volkswagen Jetta will be available in the U.S. market in S, SE, R-Line, SEL, and SEL Premium trim levels and is expected to arrive at Volkswagen dealers in the second quarter of 2018. 
As its antecessor, the 2019 Volkswagen Jetta will be built at the Puebla assembly plant, which is the largest Volkswagen factory outside of Germany.
MexicoNow
Related News
– Volkswagen Mexican plants save US$ 34 million through employees-driven improvements
– Volkswagen debuts the all-new 2019 Jetta in Detroit
– Volkswagen begins production of the next-gen Jetta in Puebla