DHL Express Mexico City Hub expands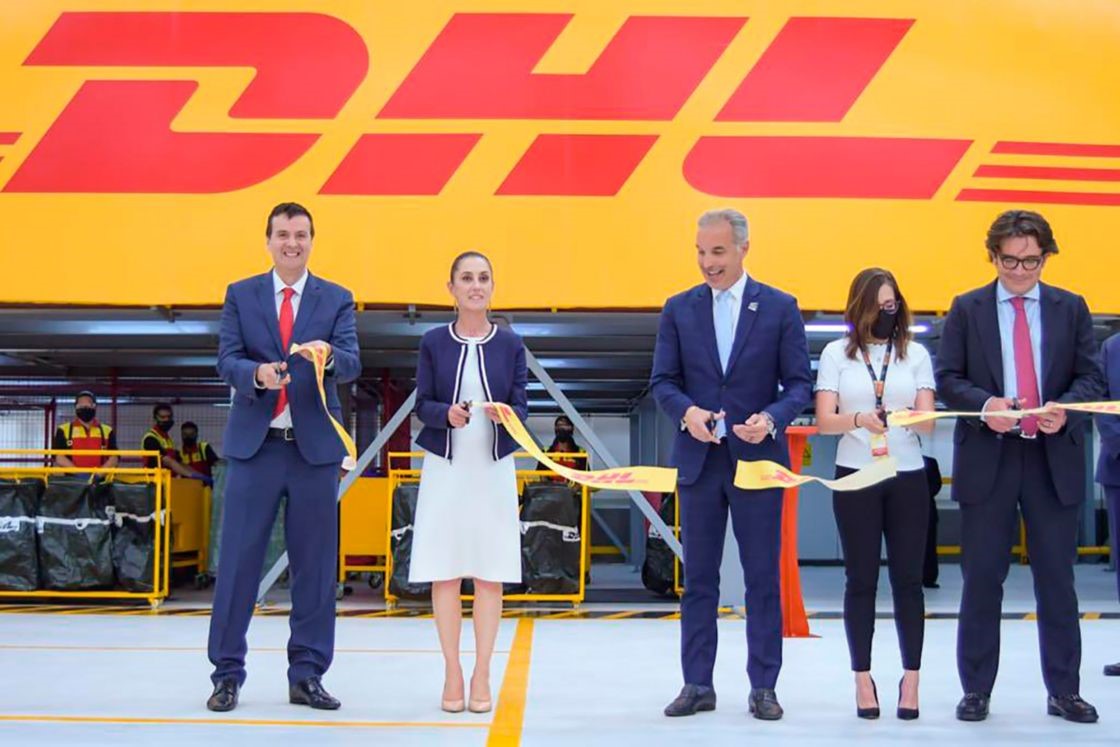 MEXICO CITY – As part of the logistics and economic reactivation plan for the country's capital, local authorities and businessmen presented the expansion of the DHL Express Hub in Mexico City, with an investment of more than US$5.8 million.
From the Venustiano Carranza mayor's office, the head of government of the CDMX, Claudia Sheinbaum Pardo, explained that one of the objectives to be met is to make the country's capital the most important point in logistics
As an example of the importance of this sector for the local economy, Sheinbaum Pardo indicated that the transport, mail and storage sector represents 7% of the Gross Domestic Product (GDP) of Mexico City. In addition, only, until May 2022 there is a record of 3,231 economic units in the city, with 37,443 jobs.
"It is one of the sectors that grew the most during the pandemic process due to the growth of e-commerce, so it is one of the sectors that is growing the most in the city and in the country. It is one of the sectors that grew more than 10% in terms of formal jobs in the last year, so this is very good for the city in different ways", she added.
For his part, the CEO of DHL Express Mexico, Antonio Arranz, explained that the expansion increases the operational capacity to process the volume of cargo, specifically with international shipments in Mexico City.
At the same time, the hours of arrival of shipments for the process of receiving and releasing packages are reduced.
"This work allows us to handle high volumes of shipments and allows us to double the capacity to 5,200 pieces per hour, from 2,200 we will reach 5,200 and we will transfer shipments," he stressed.
It is worth mentioning that the capital hub started operations in the 2017-2018 time period.
Source: El Economista