DHL Express Mexico invests US$55.2 million in AIFA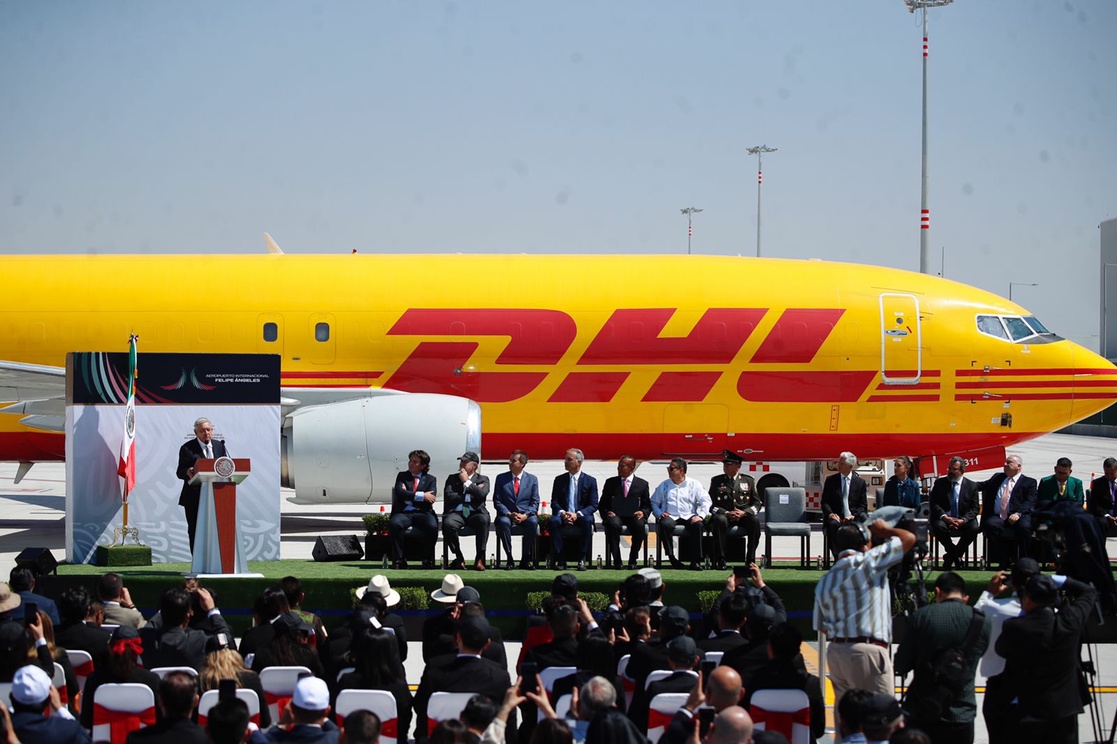 MEXICO CITY – According to Antonio Arranz, CEO of DHL Express Mexico, an investment of US$55.2 million will be made in what will be DHL Express' operating facilities at the Felipe Angeles International Airport (AIFA).
For his part, the CEO of DHL Express Americas, Mike Parra, mentioned that of the US$662 million committed from 2019 to 2024, there is a budget that will be allocated to environmental issues, although they did not give exact figures.
He commented that it will be invested in fleets of electric vehicles, as well as for the use of sustainable aviation fuel, better known as SAF, as well as in the installation of solar panels in buildings, among others.
At a press conference at the new facilities, the CEO explained that three flights will arrive at this location: one in the morning, then the flight from Guatemala, which will arrive around noon, and in the afternoon, the flight from Cincinnati.
Regarding the costs of moving to AIFA, Arranz explained that they are 15 kilometers away from their hub, so being here makes it a very strategic location for the company.
He explained that DHL Express has two businesses, domestic and international; in the domestic business, the company has two hubs, one located in the north of the Valley of Mexico (near AIFA) and the auxiliary or Mexico City hub, which is in the hangar area. In addition, they have an international trade hub, the one in Mexico City remains to receive cargo from commercial flights, and now they have the AIFA hub, which represents a demand for 280 new jobs, which will be in the area near the airport.