DHL invests in expansion of Querétaro Hub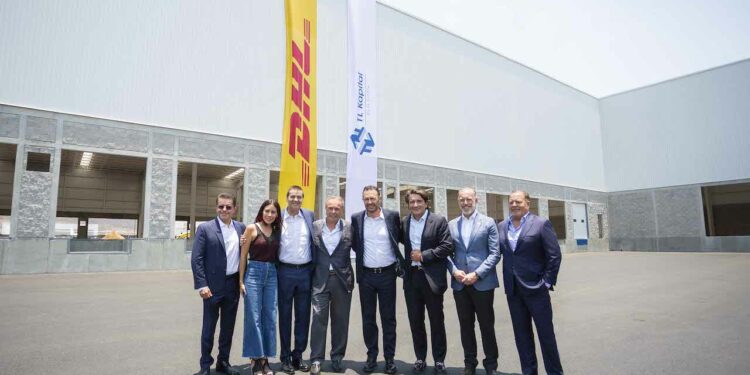 QUERETARO – With an investment of US$120 million, DHL Express Mexico announced the expansion and automation of its Domestic Air Operations Center (Hub) at the Queretaro International Airport (AIQ).
Antonio Arranz Lara, CEO of DHL Express Mexico, said that this project will give them capacity for the next 20 years. He added that Querétaro offers national and international logistics possibilities.
During the announcement of the investment, in the AIQ cargo area, Arranz Lara expressed that in more than 13 years, the company has continuously invested in this entity.
He highlighted that these US$120 million are part of the US$600 million that the company plans to invest in Mexico until 2024.
The CEO of DHL Express Mexico explained that this Hub, which will be the most modern in Latin America, will occupy a space of 30,000 square meters and will have sustainable technology, in order to meet its goals of zero carbon emissions by 2050.
He added that the Hub, which has been operating since 2010 and was also expanded, will be equipped with state-of-the-art technology and highly qualified personnel to ensure efficient and fast distribution of shipments.
Antonio Arranz pointed out that the personnel that will work in the Hub will be trained in the country, since the state-of-the-art technology will be developed in Mexico.
He commented that once in operation, expected by the end of 2024, the Hub will have a capacity to process 41,000 pieces per hour, which will make it the most modern in the region and will generate 200 new jobs.
The executive indicated that with the current Hub in this state, DHL Express operates 12 domestic flights per day to the airports of Merida, Cancun, Monterrey, Ciudad Juarez, Mazatlan, Cabo San Lucas, Torreon, Hermosillo, Chihuahua, Villahermosa, Culiacan and Tijuana, with a total of 33 interconnected cities.