Diamay inaugurates two industrial plants in Ramos Arizpe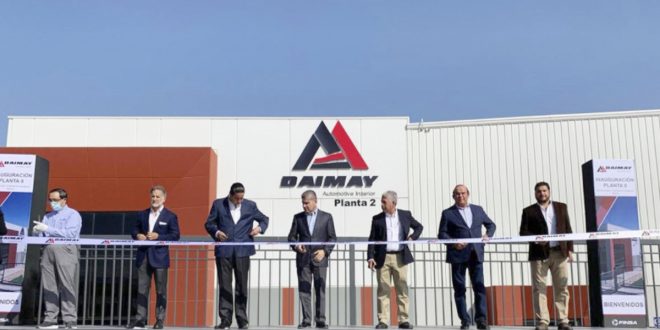 RAMOS ARIZPE – The conditions of safety, labor peace and skilled labor determined the construction of Daimay's Industrial Plants III and IV in the city of Ramos Arizpe, in which US$32 million were invested and 1,000 direct jobs were generated.
Located in the Finsa Industrial Park, their construction began in September of last year and now they are fully engaged in the production of headliners and visors for vehicle interiors.
Together with the mayor of Ramos Arizpe, Jose Maria Morales Padilla, the state minister of Economy, Jaime Guerra Perez, and executives of the business consortium headed by the general manager of Campus Daimay, Victor Villarreal Sosa, the state governor cut the inaugural ribbon of the two new plants.
In his speech, the governor highlighted the consortium's determination, because despite the challenges derived from the COVID-19 pandemic, it decided to expand the campus.
He recalled that a little more than 13 months ago he also inaugurated Plant II and laid the first stone for the expansion of the company, which is already in operation.
Source: El Economista