Dicka Logistics expands distribution center in Toluca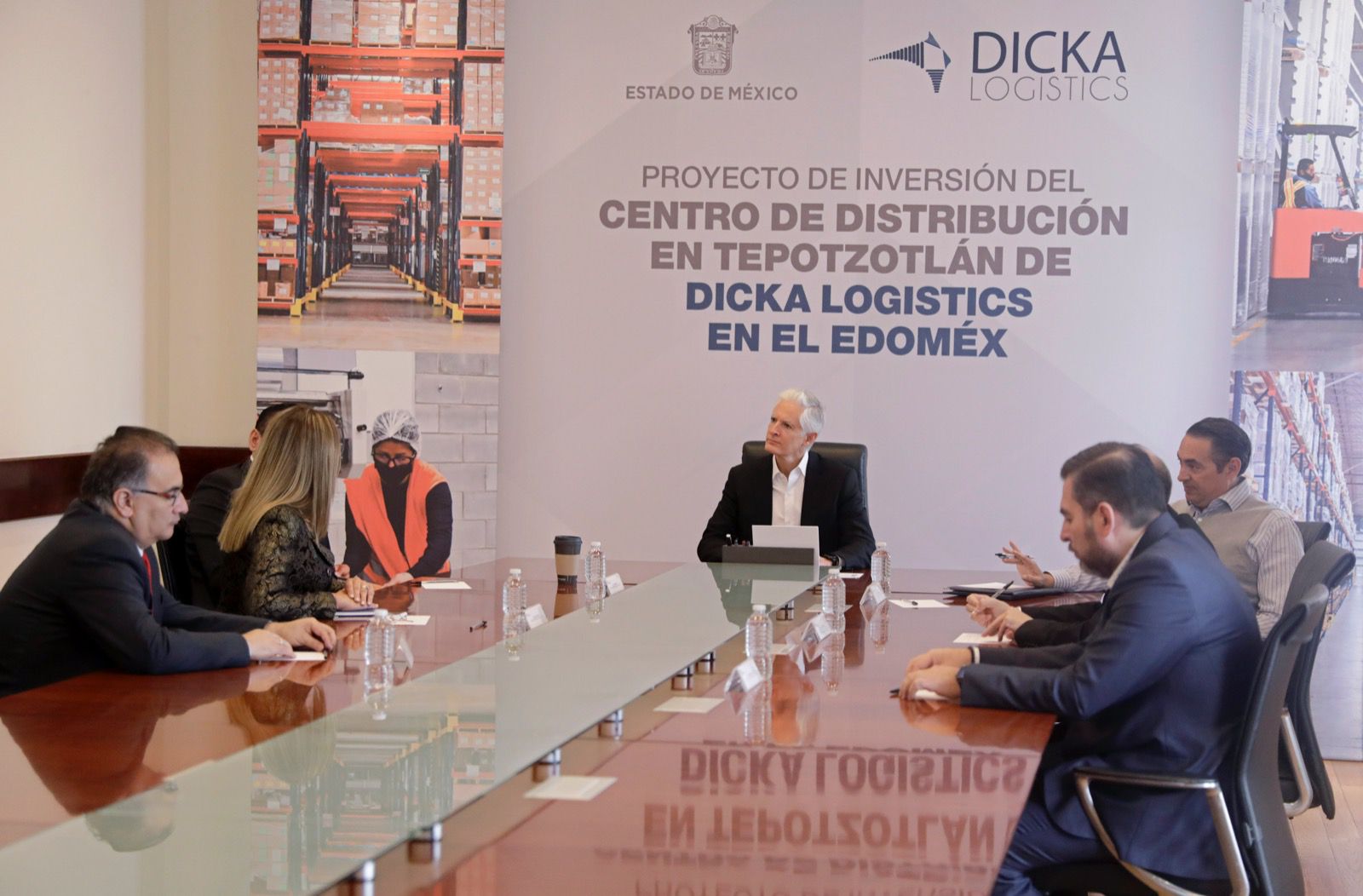 STATE OF MEXICO – In order to strengthen industrial real estate developments in the State of Mexico and improve logistics services in the state, Dicka Logistics presented a project to expand its Tepotzotlán Distribution Center, which will require an investment of US$5 million.
Executives of this company pointed out that its new project sends a signal of confidence to the investment community, and endorses the attractiveness of the State of Mexico for modern companies committed to growth, development and job creation.
"Dicka Logistics, an outstanding company in the logistics sector, continues its expansion from our state with its new Distribution Center located in Tepozpark III," the governor stated.
In this work meeting, held in the Guadalupe Victoria Hall, in the Government Palace, the Chief of the State Executive emphasized that this Mexican company, with more than 30 years of experience, is socially committed to its workers, and is distinguished by corporate responsibility and environmental care which, due to its scope and capabilities, will be an important partner in the state's development.
With distribution centers in the country's main industrial destinations and seaports, Dicka received the "Merit for Investment" award from Industriales Unidos por México, and is also a member of the Mexican Global Compact Network, made up of 700 organizations committed to the sustainability of value chains, and one of the most reliable service providers in the industry.
In the State of Mexico, its operations are concentrated in Tlalnepantla, Tepotzotlán and Toluca, as well as in its three centers in Cuautitlán Izcalli.