Digit Automotive invests US$40 million in San Luis Potosi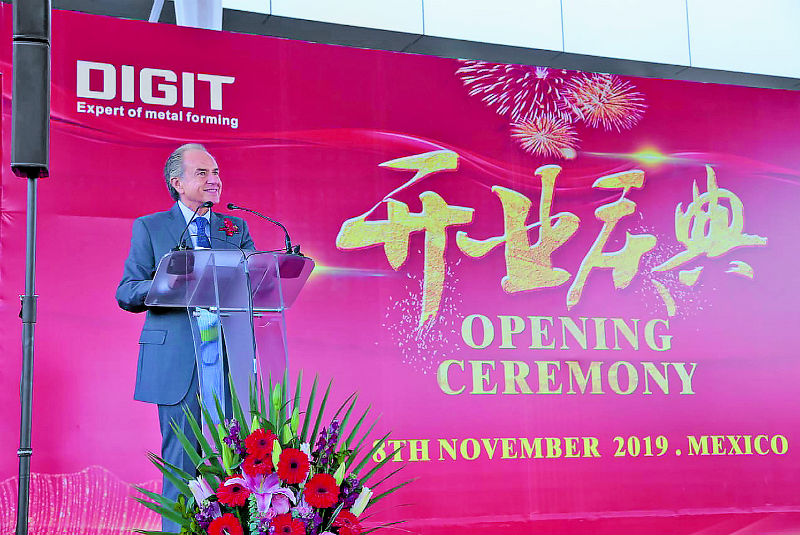 VILLA DE REYES — Located in the Logistik II Park of the municipality of Villa de Reyes, San Luis Potosí, the plant of the Chinese company Digit Automotive was inaugurated with the presence of the Ambassador Extraordinary and Plenipotentiary of the People's Republic of China in Mexico, Zhu Qingqiao, and the governor of San Luis Potosí, Juan Manuel Carreras.
The facility began operations since May 2019, and its construction began in 2017 with an investment of US$40 million, expecting a growth of up US$156 million and 200 direct jobs in the next years.
"The inauguration of this modern plant is accompanied by good expectations," said Juan Manuel Carreras.
"Prior to the inauguration of this plant, I took the opportunity to talk with Governor Juan Manuel Carreras to consolidate our economic, commercial and cultural relationship; there's efficiency and support in his administration for Chinese companies," said Zhu Qingqiao.
Source: Cluster Industrial