Digital manufacturing laboratory is inaugurated in Yucatán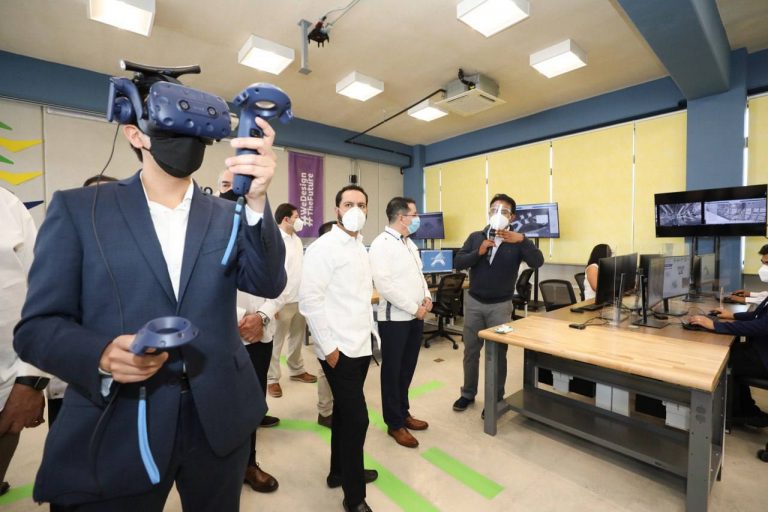 YUCATÁN – In order to meet the training needs in technology for the aeronautical industry and Industry 4.0, the new Academic Laboratory of Innovation, Design and Digital Manufacturing was inaugurated at the Polytechnic University of Yucatán (UPY).
With this new laboratory, the young people will strengthen their technological capabilities and knowledge in digital design focused on the aerospace industry, the supply chain and storage.
Through a virtual event, it was reported that this space is the result of cooperation between the governments of Mexico and France, within the framework of the strategic agenda for the development of the aeronautical industry, through the National Network of Laboratories for Innovation and Digital Design.
The Laboratory of Design, Innovation and Digital Manufacturing for Aeronautics consists of two areas, the first is the Certification area, which has a high performance workstation, 3D scanner, 3D printer, blackboard, desk, industrial work table, as well as benches and desks for students.
The second, which is the Training area, is equipped with a Security and Communications server, an Applications and Resources server, a High Performance workstation for teachers and 10 more for students, 10 High Performance workstations for students from Reverse Engineering, Virtual Reality System, 2 3D scanners, 2 3D printers, 5 Collaborative Work Systems, Projection System, blackboard, desk, 5 work islands with 4 tables each and 10 industrial work tables.
Regarding the Logistics laboratory based on technology 4.0, it is made up of an Extended Reality area where students can experience in a virtual way, different modeled scenarios in order to train and develop skills related to the required areas.
Likewise, the laboratory is designed to simulate a next-generation supply and storage chain in which the identification of products is carried out through barcodes and radio frequency systems, all this through an industrial network ethernet and Wi-Fi .
Through the set of stations, various scenarios can be created that allow the study of inventory management and control issues, production order processing, customs inspections, receipt and shipment of materials.
Source: Cluster Industrial