Dos Bocas refinery will be inaugurated on July 1, 2022: AMLO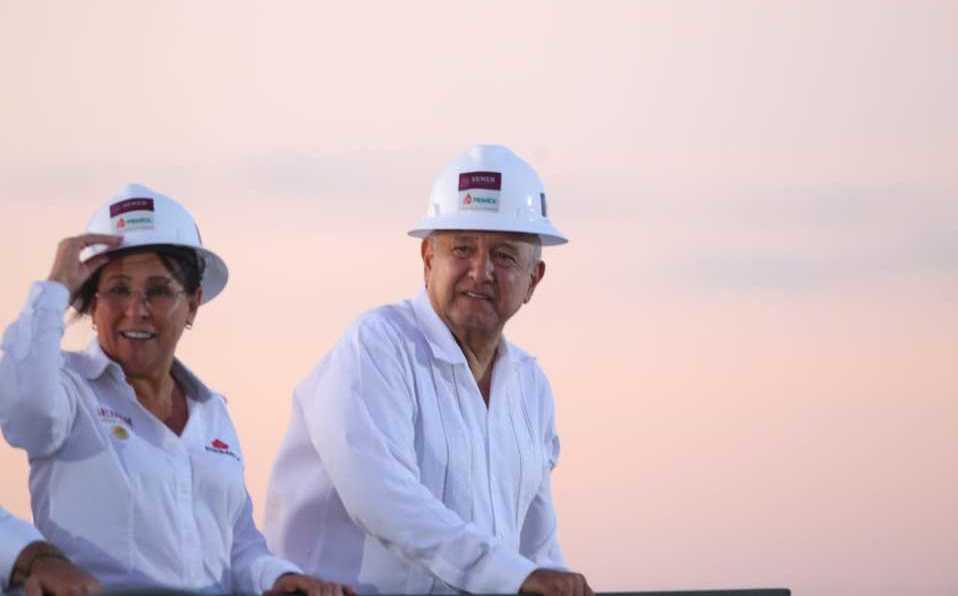 TABASCO – From Paraíso, Tabasco, President Andrés Manuel López Obrador announced that the Dos Bocas refinery (which registers a 24% advance) will be inaugurated on July 1, 2022.
"The commitment we made in June that we are going to inaugurate this refinery in 2022 remains in place. We agree that it will be inaugurated on July 1 when Mexicans decided, in 2018, to say enough to the corruption regime to the regime of impunity, injustice and privileges, "he said.
When leading a supervision tour, he said that it should not be forgotten that a refinery had not been built in the country for 40 years, because the past six-year terms were committed to selling abroad and buying gasoline and other petroleum products.
Lopez Obrador stated that resources will not be lacking and said that he is verifying that the companies involved, both national and foreign, are applying themselves thoroughly to finish with "a lot of responsibility."
He added that by 2023 all the country's refineries will be rehabilitated and self-sufficiency can be achieved with a production of 1.5 million barrels of oil per day.
Source: El Financiero