Draxton expands its production plant in SLP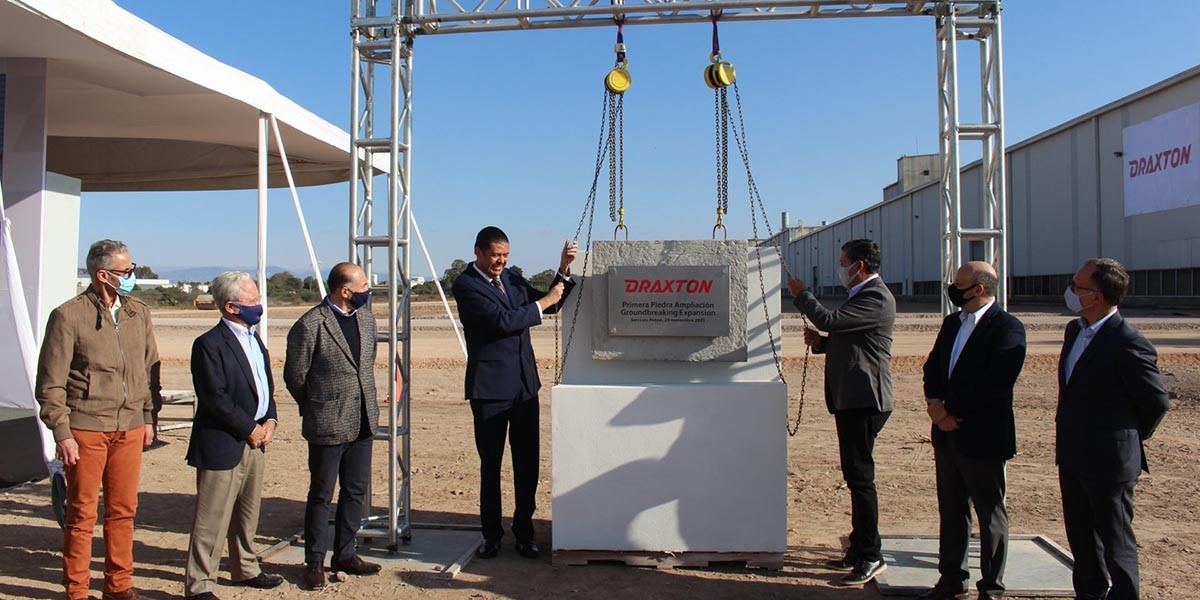 SLP – The transnational company Draxton, confirms its confidence in San Luis Potosi by initiating the expansion of its production plant in the industrial zone of the capital, in order to meet the demand of its customers in North America, a project that will also generate new jobs.
Jorge Rada, director of operations of GIS, indicated that the expansion of the Draxton plant represents an investment of US$30 million, which will be used to increase the production of: Calipers and brackets, High complexity and safety parts for vehicle braking systems. As well as the arrival of more than 600,000 tons of castings per year globally.
On the other hand, Arturo Segoviano, minister of Economic Development (SEDECO), congratulated Draxton for its consistent growth in the state and expressed his gratitude that the company continues to generate high value jobs, thanks to its research, development and innovation processes for the industry.
Juan Carlos Lopez, Chairman of the Board of Directors of GIS, commented that there are currently plants such as Draxton, Vitromex and Cinsa in the state, which generate more than 1,500 direct employees, thanks to the state's promotion of investment and the conditions necessary for industrial development.