DSV Invests US$30 million in its fourth plant in Nuevo Leon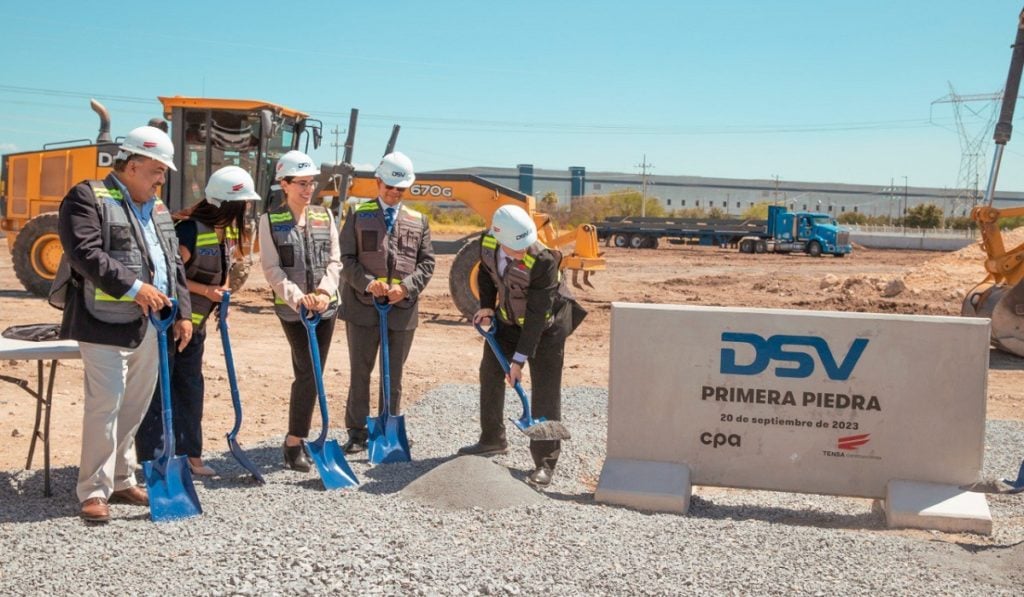 APODACA, NL - The logistics company DSV laid the first stone of its new industrial facility in Apodaca, Nuevo Leon. This addition will represent DSV's fourth plant in the state, complementing the two existing facilities in that region and one more in Ciénega de Flores.
DSV's new industrial facility will cover an area of 11,000 square meters and will require an investment of US$30 million for its construction. It is expected to be operational by July 2024, and is projected to generate 350 new jobs in the region.
During the groundbreaking ceremony, the Secretary of Economy in the state of Nuevo León, Iván Rivas, highlighted the positive impact of this investment and emphasized that the region has attracted numerous investment projects in recent times.
According to Rivas, these projects represent an investment of US$27 billion and the potential creation of more than 110,000 new jobs in the state.
Alejandro Munguía, Chief Operating Officer of DSV Mexico, expressed the importance of strengthening the company's presence in the logistics sector to be closer to its customers. He also thanked his team and its partners, CPA and Citius Advisory Group, for contributing to the success of this project.
DSV currently owns 23 industrial buildings with a total surface area of 331,000 square meters. Globally, it operates a network of 400 warehouses with a capacity exceeding six million square meters. The expansion in Nuevo Leon reinforces DSV's commitment to provide quality logistics solutions locally and globally.
Nuevo Leon has become a magnet for investment thanks to its infrastructure, with a network of more than 240 industrial parks. In addition, the region benefits from its highly trained human capital, considered the most prepared in Mexico and Latin America, and its strategic location near the United States, which makes it an attractive place for global companies looking to expand their operations.